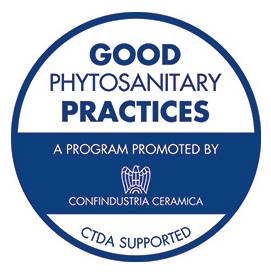 Ceramica Rondine and fast deliveries to the USA
The US Customs authorities are well known for the particularly stringent, severe checks they carry out. This is an aspect that directly regards all types of exports of Italian-made products, including tiles. In order to avoid delays and problems, Confindustria Ceramica has developed a dedicated association project. Deliveries to the USA and Phytosanitary issues is a voluntary programme that aims to qualify the companies that join it from a phytosanitary point of view.
Ceramica Rondine, with a view to facilitating deliveries to the United States, has adhered to the guidelines of the Good Phytosanitary Practices programme of the Certiquality Inspection Body.
This is a specific, relevant move that places Ceramica Rondine on the Register of Qualified Companies, and is an important step towards improving deliveries towards the USA and the timescales required.
Italcer – the Made in Italy ceramic design hub – wins first place out of a shortlist of 100 Italian companies at the Sustainability Award 2022, an important recognition now …
Read more..
---
From 5th to 8th April COVERINGS goes on stage, the largest and most significant exhibition on ceramics and natural stones in the United States and North America.
Read more..
---