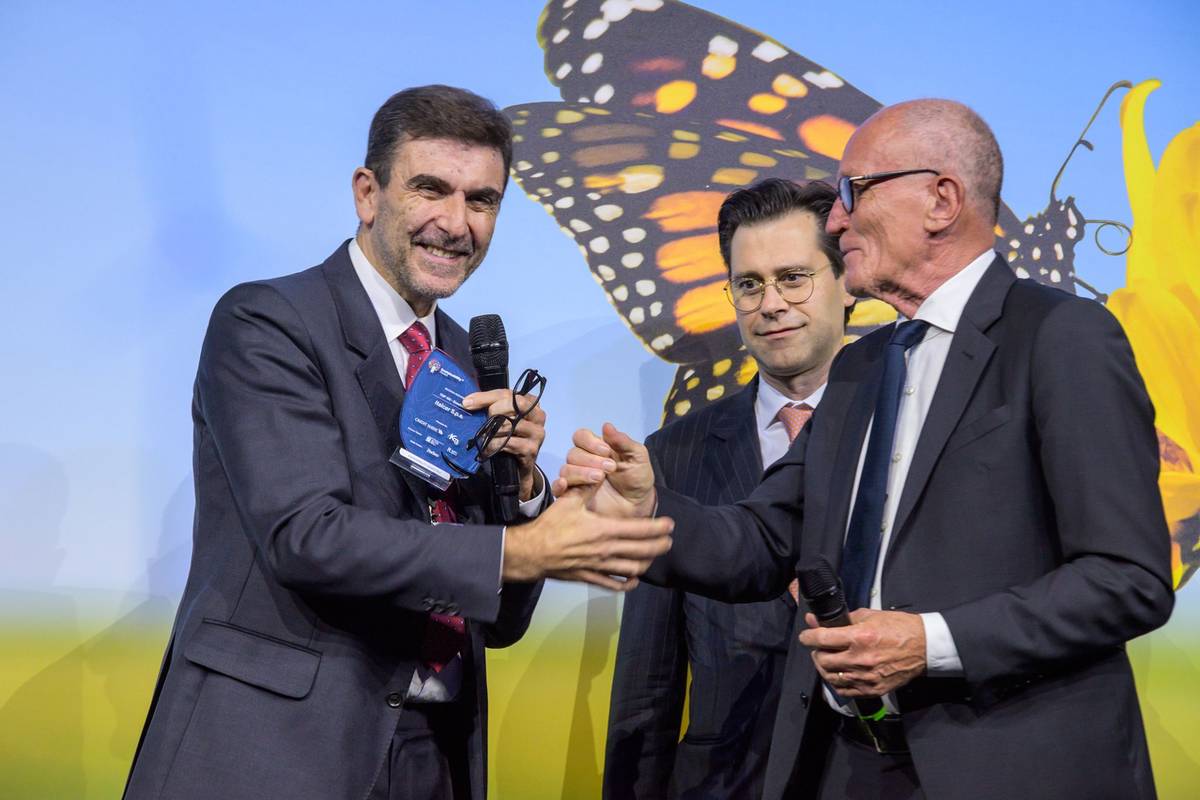 ITALCER FIRST CLASSIFIED AT THE SUSTAINABILITY AWARD OF THE 100 ITALIAN EXCELLENCES
Italcer – the Made in Italy ceramic design hub – wins first place out of a shortlist of 100 Italian companies at the Sustainability Award 2022, an important recognition now in its second year devoted to Italian-based companies that have excelled in tackling today's challenges – for example, climate change, changing employee needs, and the demands of multiple stakeholders – and in turning them into an opportunity to express innovation and far-sighted vision and to align to more positive energies for the country.
This year, Italcer came out on top in the ranking of sustainable businesses, all with ESG ratings provided by ALTIS Università Cattolica and RepRisk, produced by Team Credit Suisse, Kon Group and Forbes.
The criteria used by ALTIS to assign the score and the cross-check of results through the RepRisk metrics were stringent, allowing the organisers to select the most impressive businesses, who have often been working towards sustainable production for several years. An innovative approach to governance and social matters – areas where Italcer is improving day by day –were among the most influential aspects regarding the rating.
The award is also a recognition of the company's path of continuous improvement in terms of sustainability and efficiency of production processes, which constantly seek out using materials efficiently, saving more and more energy, reducing polluting emissions and managing water and waste increasingly more consciously.
For Italcer, this important award is confirmation of the attention placed on sustainability performance, an area in which the company invested over €10 million in 2021 in order to meet the needs of an increasingly green clientele.
"Being recognised as the most virtuous example in terms of sustainability performance improvements drives us to keep going on this journey of responsible corporate governance with added strength, because this is one of the cornerstones of our business model and our competitiveness", said Graziano Verdi, CEO of Italcer Group, who added: "Our products are sustainably designed, using more than 50% recycled raw materials, and today we are able to recover 99.6% of the production waste intended for recovery activities. In August 2021, Italcer became the first factory in the sector to install a new press equipped with innovative solutions for the hydraulic circuit, in order to optimise and speed up every production phase with the lowest energy consumption. And let's not forget our employees, who are the beating heart of our Group".
The Italcer Group, a leading Italian group in the field and a subsidiary of investment fund Mindful Capital Partners, now has 1100 employees, consolidated revenues of over €360 million projected in 2022, hundreds of projects completed, and over 15,000 customers worldwide. Today it operates through high-end brands and long-standing industrial companies in the ceramics sector that produce high-quality products for interiors and exteriors, including: Fondovalle, La Fabbrica, AVA, Elios Ceramica, Devon&Devon, Ceramica Rondine, Cedir, Bottega and Equipe Cerámicas.
From 5th to 8th April COVERINGS goes on stage, the largest and most significant exhibition on ceramics and natural stones in the United States and North America.
Read more..
---
Serie Loft wins at the German Design Awards 2021 in the category Excellent Product Design - Building and Elements and in the Excellent Product Design - Eco Design category
Read more..
---