Installation

and Maintenance
News
style advices
and curiosity
from the world
of ceramic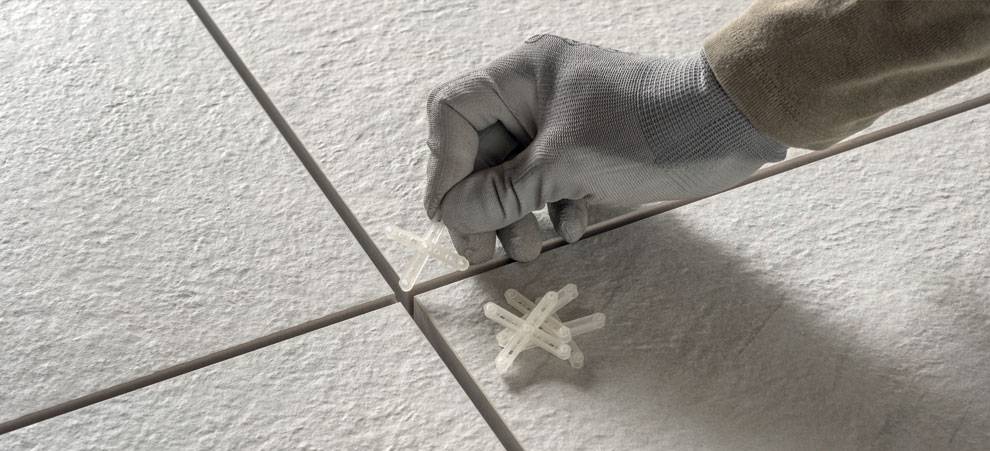 Laying
Before laying at the site, the tiler should check the shade, size, and choice of material, whereas when laying the tiler should always use tiles from several boxes to obtain the ideal colour mix. The tiler should also check the product for any obvious flaws before laying, which would not be covered by the guarantee if pointed out after laying.
The tiler should use adhesives which are suitable for the various types of use, and follow the instructions on the packaging.
The surface to be tiled should be checked to ensure it is stable, dry and ready for tiling, and is not excessively hot or cold.
The adhesive should be applied professionally such that there are no gaps between the tile and the surface.
The tiler should be careful not to mark the material on the outer surface with pencils (graphite) or permanent markers, especially on products with smooth, glazed or lapped surfaces.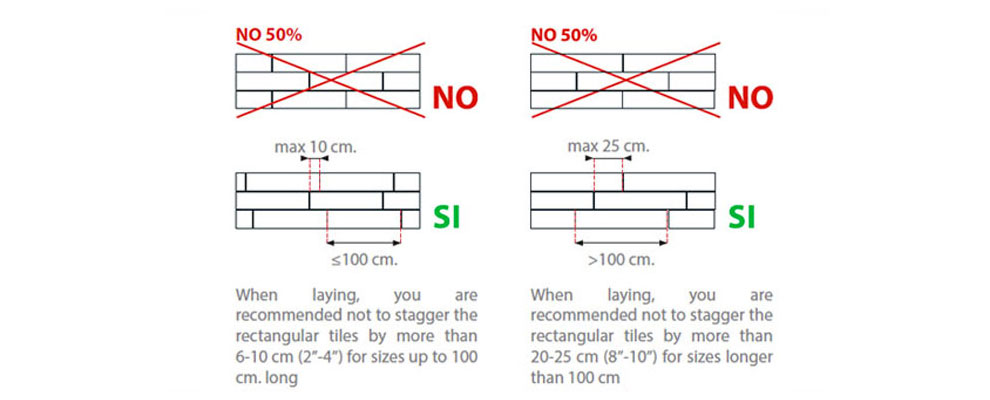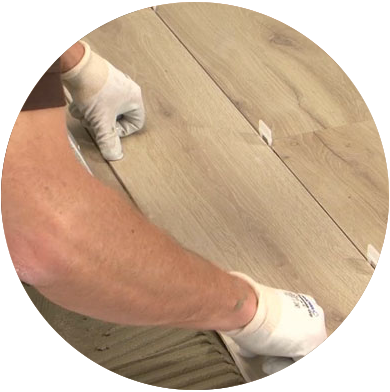 Appropriate diamond tile cutters and special equipment should be used for the cutting and outlining operations requested by the Works Manager, especially with porcelain stoneware. The dimension of the tile joint may vary depending on the format used, orthogonal or diagonal laying angles, and final use.

A minimum tile joint of 3 mm is recommended for non-rectified products and a minimum joint of 2 mm for rectified products. Laying rectangular formats in a staggered pattern requires tiles to be staggered by 6 cm, but never more than 10 cm. for sizes up to 100 cm, or a maximum of 20-25 cm for longer sizes.
In large rooms expansion joints must be positioned with regularity, whereas in small rooms it is sufficient to leave a slight gap between the tiles and perimeter walls, which are then covered with skirting.