News
style advices
and curiosity
from the world
of ceramic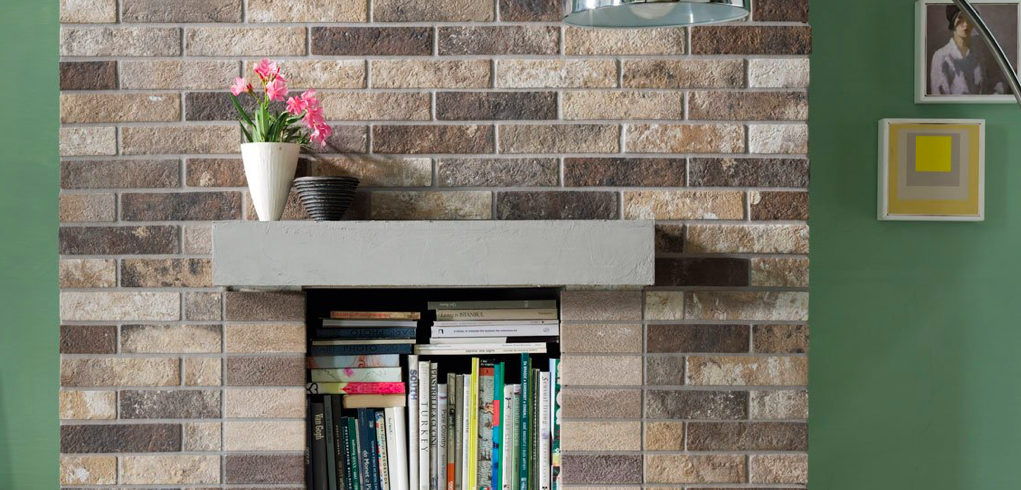 Changing the look of a room can be easy and fun.
Changing the look of a room can be easy and fun. From accessories to furniture, without forgetting the incredible impact that a wall covering can have.
3D wall coverings by Ceramica Rondine are the perfect choice for creating suggestive reliefs with a modern and contemporary look. Elegant and trendy facets to dress entire walls, portions of a room or to further embellish your fireplaces. Relief surfaces that become true protagonists of your living rooms to host friends and family in unique environments.
The marble effect tiles of the Tiffany collection are a clear example of how the 3D effect porcelain stoneware can animate the walls of an environment, creating a harmonious continuity and a scenic effect.
If you are looking for a more traditional solution but with a great stylistic impact, brick effect tiles become the perfect choice especially as a fireplace cladding or as a piece of furniture applied to the kitchen walls, lending themselves to the most different uses even in the living area.
Versatile and practical, they reproduce the surface and tactile rendering of brick with impressive fidelity, enriching your spaces with charm and uniqueness, as demonstrated by the LONDON collection. Inspired by the handmade brick production of a London furnace, it faithfully reproduces the charm of craftsmanship, mixed with the imperfections of glazes. The result? A coating that with simplicity and elegance enhances the walls of your rooms.