News
style advices
and curiosity
from the world
of ceramic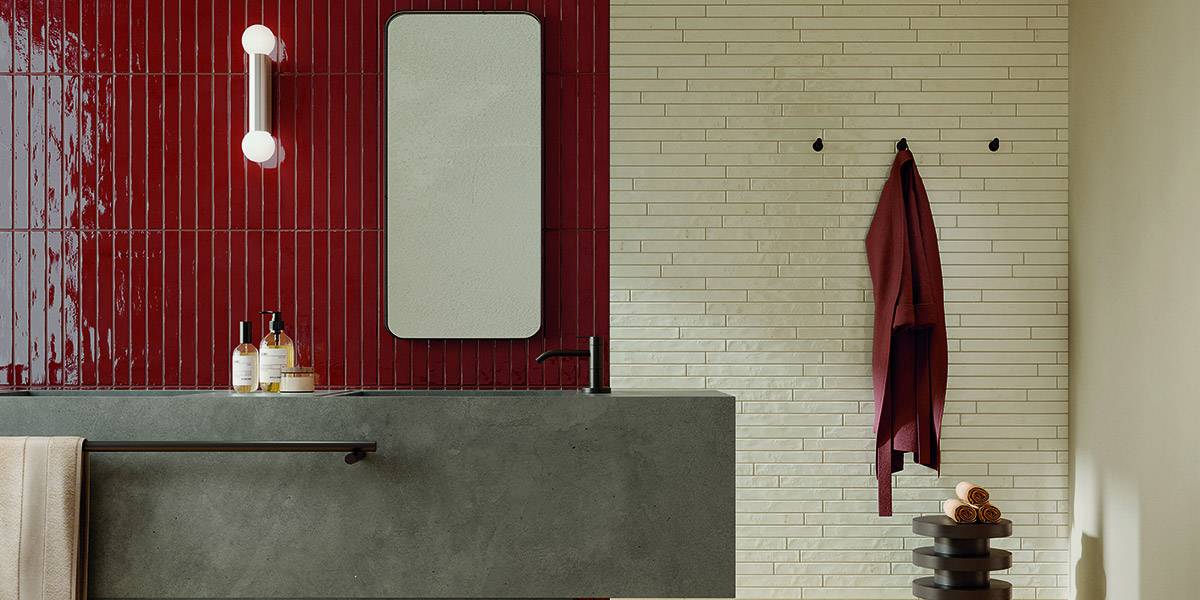 DISTINCTIVE IN TERMS OF SHAPE AND COLOUR
The beauty of colours speaks a universal language, capable of uniting the world's different cultures and ethnic groups. And it is precisely this extraordinary chromatic power that inspired Ceramica Rondine to create the new COLORS series.
Complementing the fantastic BRICK GENERATION collection, COLORS is the perfect synthesis of tradition and innovation. Each variant of the series encompasses ten colour shades, designed to suit every style and architectural context. Of these, the colour RED is one of the undisputed protagonists, warm and passionate, it is capable of conveying strong emotions and sensations.
As the writer Italo Calvino wrote, 'Every colour has an aura, a voice of its own, a thickness of its own', and the COLORS bricks are no exception: thanks to their glazed finishes, they reproduce the handmade effect of majolica, giving surfaces a touch of elegance and originality.
COLORS is not just a series of porcelain stoneware bricks: it is a tribute to cultural diversity and the value of colours, which are able to unite the peoples of the world.
Like the many ethnicities that enrich our planet, COLORS celebrates the beauty and uniqueness of each culture, allowing harmonious, multi-ethnic environments to be created.
With the new 4.8x45 cm size, COLORS offers even more possibilities for customising spaces, guaranteeing original aesthetic solutions with great visual impact.
Ceramica Rondine has been able to grasp the symbolic significance of chromatic strength and use it to create a series of bricks that can enrich and breathe new life into our spaces.
Discover the beauty of colours with COLORS by Ceramica Rondine.