News
style advices
and curiosity
from the world
of ceramic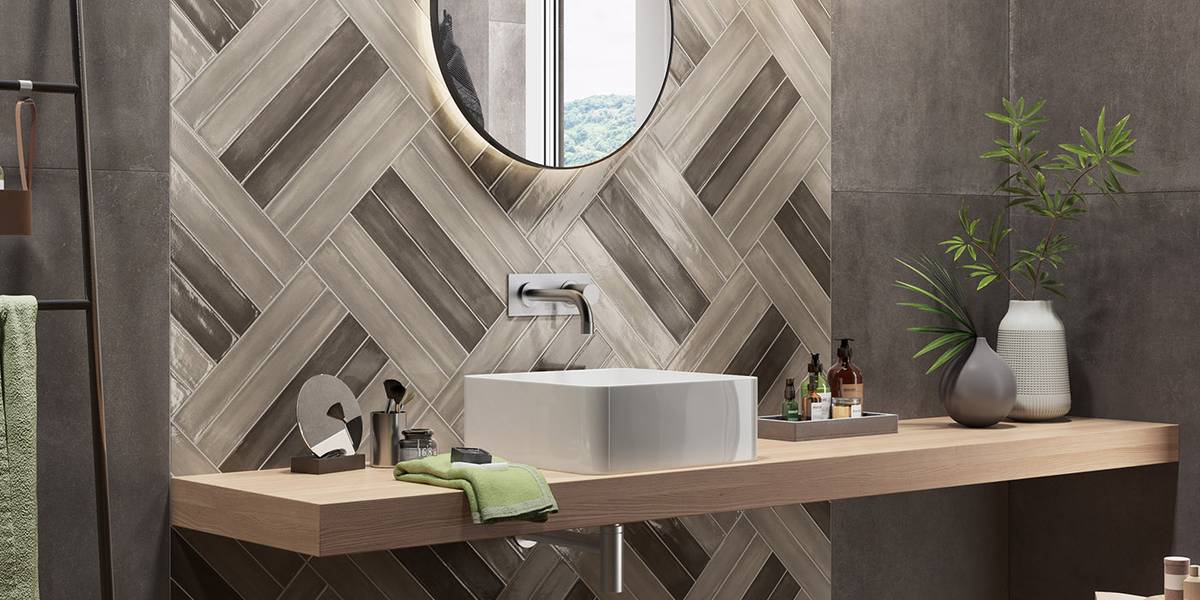 Porcelain stoneware: the elegant and safe choice for your wall coverings.
Coating on the walls?? Why not! An original way to customize and furnish your home. No more white walls, colors and coverings of many variations and combinations to obtain a decorative effect and a completely unique style of furniture.
If for a long time wallpaper has been a must to give that touch of color and originality, today porcelain stoneware offers many alternatives, not only aesthetically beautiful but also performing over time.
Compared to wallpaper (in paper or vinyl) which does not let the wall breathe, leading to the creation of mold, porcelain stoneware is totally water-repellent and fireproof.
If we also consider the application, the installation of the coverings is simple and does not require particular techniques or experiences, while the wallpaper, if not installed correctly, could lead to the formation of air bubbles which over time could expand, leading to to curling and wear of the same.
Once installed, the ceramic material will no longer need maintenance, except for normal cleaning.
The technical characteristics of the stoneware, totally fireproof, water repellent and insulating, guarantee an almost unlimited duration in any environment.
If you are looking for a unique and original solution, LOFT 3D is the functional and design concrete effect wall covering. A three-dimensional series that responds to current trends, with a unique mix of innovation and tradition.
Modern tones and surface brightness make the LE LACCHE series the perfect coating for those who love the classic elegant effect of majolica.