News
style advices
and curiosity
from the world
of ceramic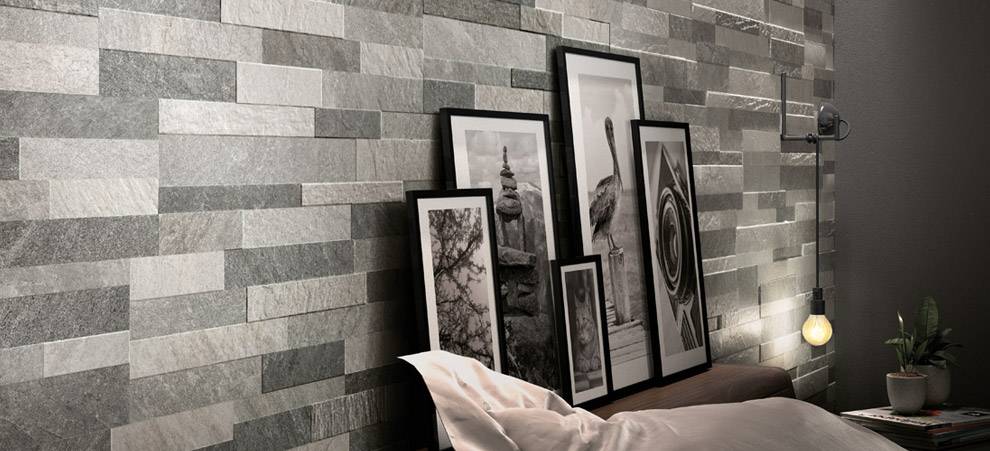 Beauty that furnishes: 3D tiles
Stoneware conquers the third dimension, with 3D designer tiles that are perfect for bringing a splendidly vibrant touch to the settings in your home, thanks to the characteristic thickness that allows you to create relief surfaces with a striking visual impact.
The keyword here is creativity. To soften the edges of the rigour that characterises a setting, or to embellish an environment with details that are more than just furnishing accessories, three-dimensional tiles are an innovative idea for dynamic walls with a sculptural effect that's perfectly in tune with contemporary architecture.
Eye-catching style, a striking decorative impact and all the functional appeal of stoneware tiles: the three-dimensional collections by Rondine feature the material patterns of ceramics on a 15x61 size conceived to create original visual effects.
Although white is the classic choice to make the most of the three-dimensional performance of ceramic wall tiles, by enhancing the optical effect in an interplay of light and shade, grey and beige nuances also display major expressive potential in the sophisticated slotting and relief effects that evoke the tactile sensations typical of stone, wood and marble.
With the warm shades of Gioia, marble veining effects take over the bathroom walls for a sophisticated atmosphere with the accent on comfort and relaxation.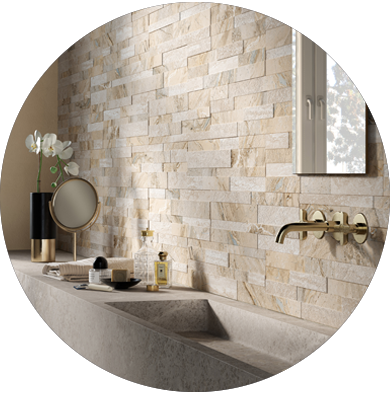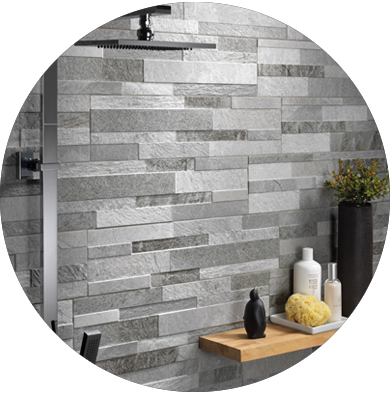 The pleasant stone effect of Cubics mixes shades of white, grey and beige, with thickness that vary from 7 to 11 mm, for an enchanting visual effect that strikes a perfect balance between sophistication and innovation.
The variety of textures that can be used to liven up the surfaces are complemented by the endless ways in which the tiles can be combined to create different geometric compositions every time. The alternation between 3D sections and smooth surfaces accentuates the tactile appeal of the stoneware, offering a contemporary bas-relief effect.
The three-dimensional effect of the tiles thus becomes a sophisticated accompaniment to the most intimate areas of the home, and is also suitable for commercial settings seeking to transmit style and character.
With a striking impact that remains unchanged over time, thanks to the technical resistance and waterproof properties typical of porcelain stoneware, the 3D surfaces can also be laid outdoors, where their vibrant appearance offers a warm welcome