News
style advices
and curiosity
from the world
of ceramic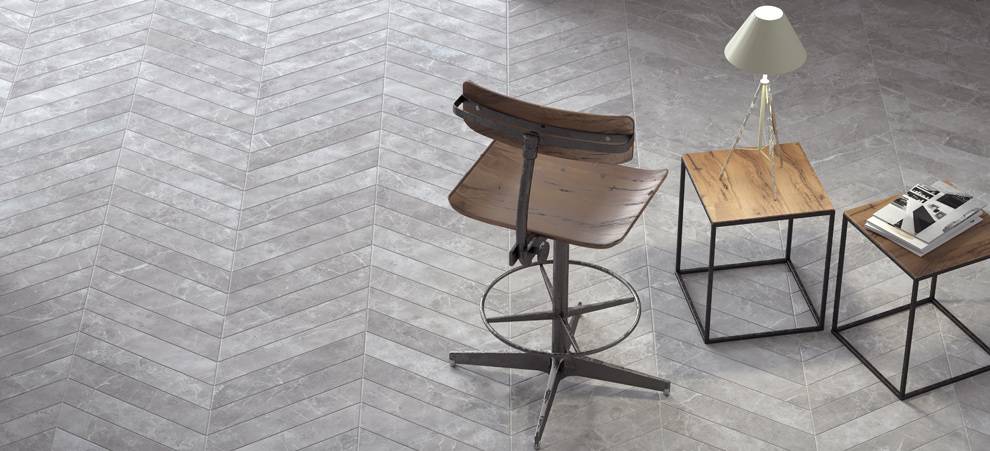 Magnificent marble!
Is there any material better than marble at transmitting a sense of innate opulence?
Just take a look at our Fori Romani collection: the answer's no.
The appearance of this new collection in porcelain stoneware, featuring a wealth of splendidly original nuances and veining effects, makes it the perfect solution for classy, sophisticated walls and floors.
Let's take a closer look!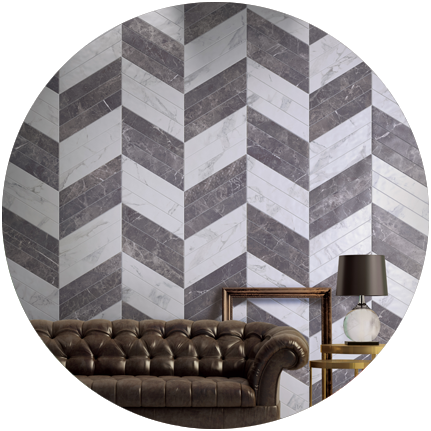 The perfect blend of style and technical performance, Fori Romani is available in four sizes - 30.5x60.5, 30x60 rectified, 7.5x45 and the innovative 7.5x40.7 pressed Chevron (in the photo) – that are all able to deliver a stylish finish to any setting, private or commercial.
The collection is completed with a number of decorative elements that can be personalised, for both walls and floors, and is suitable for areas such as bathrooms and kitchens.

Thanks to the advantages and technical performance offered by stoneware – wear-resistant, frostproof and easy to clean - Fori Romani offers a solution without the main defects of "pure" marble, including the need for careful maintenance and poor resistance to contact with detergents.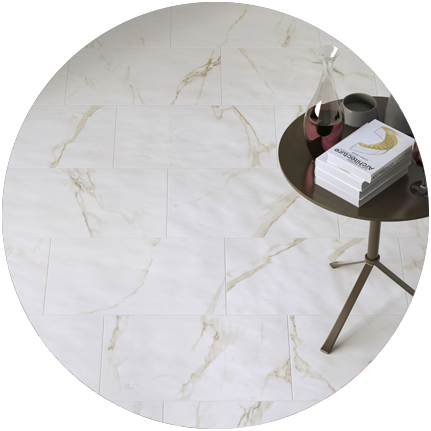 The new series of tiles also boasts a distinctive satin finish with a slightly textured surface, perceptible to the touch only.
The collection comes in five shades - Grigio Tundra, Grigio Imperiale, Statuario, Calacatta (in the photo) and Crema Marfil – that are perfect for creating an elegant, sophisticated atmosphere.