News
style advices
and curiosity
from the world
of ceramic
Small on size, big on style!
If it's a renovation project you have in mind, small-size tiles are an incredibly versatile option: perfect even for smaller rooms, they're ideal for bringing a personal, clearly defined style to walls.
They can be used to create a huge variety of striking looks. An example? Take a look at our Urban & Colors collection designed by Andrea Castrignano!
The soft, dusty shades of Urban & Colors, available in the 6x25 size, create a delightfully modern, luxury look.
collection comes in three colours – Bracco (brown) (in the photo), Baltic (light blue) and Balene (blue) – that can be used to shape strikingly beautiful, elegant settings.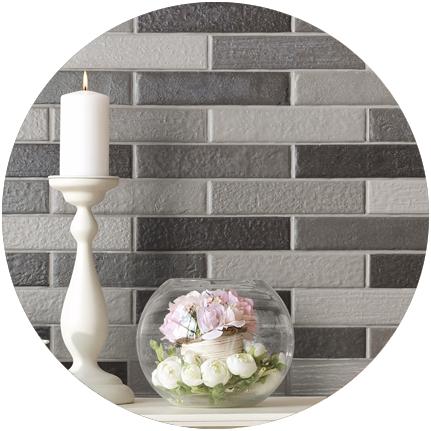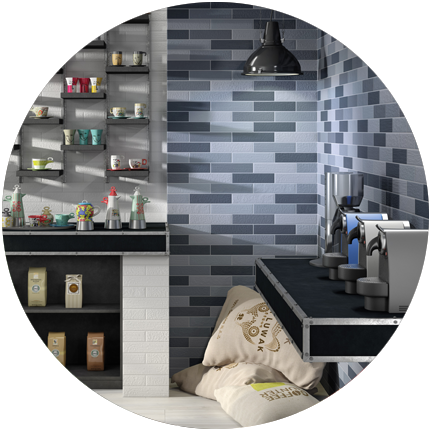 The word for walls in 2017 is: wow!
A striking look doesn't necessarily require any major design strategies, just the right combination of creativity and colour.
When it comes to style and originality, you can't beat the degradé effect of Urban & Colors, ideal for bringing a supremely personal touch to any setting, private or commercial.
Understated, minimal style began to appeal to consumers way back in the late Sixties, but it wasn't until the Nineties that the trend really took hold.
The desire for warm, inviting atmospheres has thus slowly given way to a penchant for furnishings with a more simple, Scandinavian-style appeal.
If you're a fan of this style, the key is to opt for light, neutral colours, livening them up with "underground" graphic elements from our Track series, with tiles featuring 17 different textures, from geometric shapes to barcodes.