News
style advices
and curiosity
from the world
of ceramic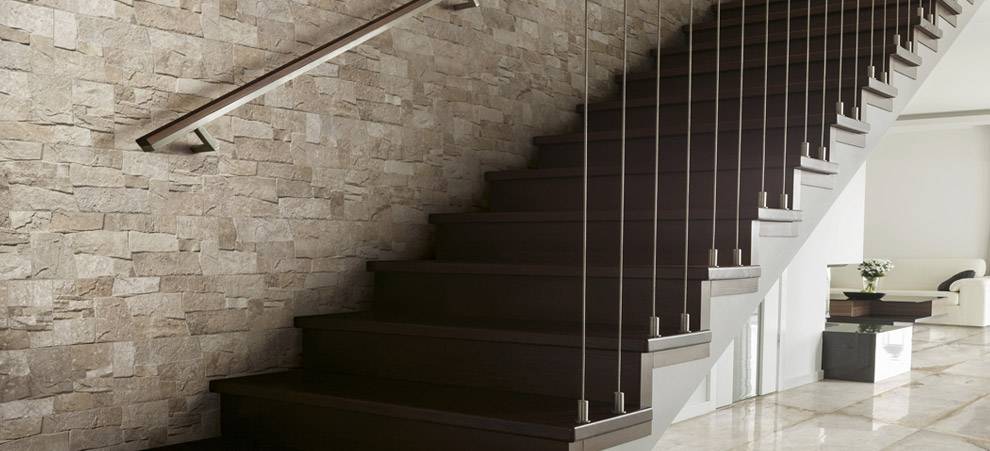 Stone in 3D, c'est chic!
Stone is among the most popular materials with architects and interior designers, thanks to its pure, simple elegance.
Freely inspired by French stone, the new Lyon collection brings a contemporary twist to the raw material, enhancing it with the hi-tech performance of porcelain stoneware.



A collection that feels as good as it looks, triggering an instinctive desire to reach out and touch the material allure of the surface.

Offering a sophisticated solution for living room walls, stylish decoration for the bathroom, chic touch to customize contract settings, the Lyon collection ushers in the focus on 3D motifs that's set to be in the forefront of design trends for 2020.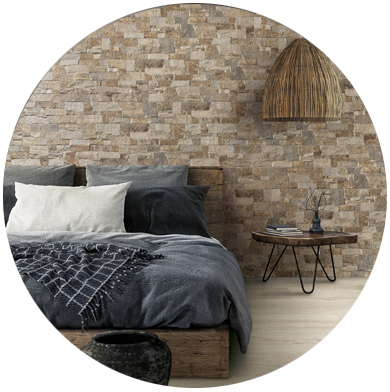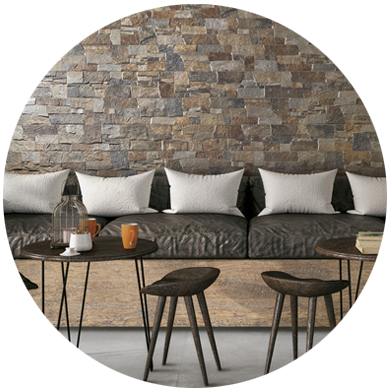 Compact, uniform wall coverings leave room for lively, dynamic surfaces. Rondine innovation and technology give the stoneware the raw allure of the French stone, faithfully reproducing and enhancing its expressive capacity: the thickness of the tiles, which varies from 7 to 11 mm, creates an unexpected interplay of color and original three-dimensional effects.
Lyon brings a contemporary twist to French stone, with 15x61 modules able to enliven the walls with strikingly intense surface effects that can adapt to all types of uses: to shape walls with an incredible visual impact, to enhance and highlight particular areas in a setting, or for large walls, given how easy it is to lay even outdoors.


The elegant, neutral appeal of stone is enhanced by an interplay of textures and shades - from sand to the scale of dark greys - that create a juxtaposition of solids and voids and light and shade, with très chic three-dimensional effects!
The new series is also completed with special inner and outer corner pieces (20x10x15), to guarantee perfect continuity between indoor and outdoor walls, with a wide range of effects and combinations available.