News
style advices
and curiosity
from the world
of ceramic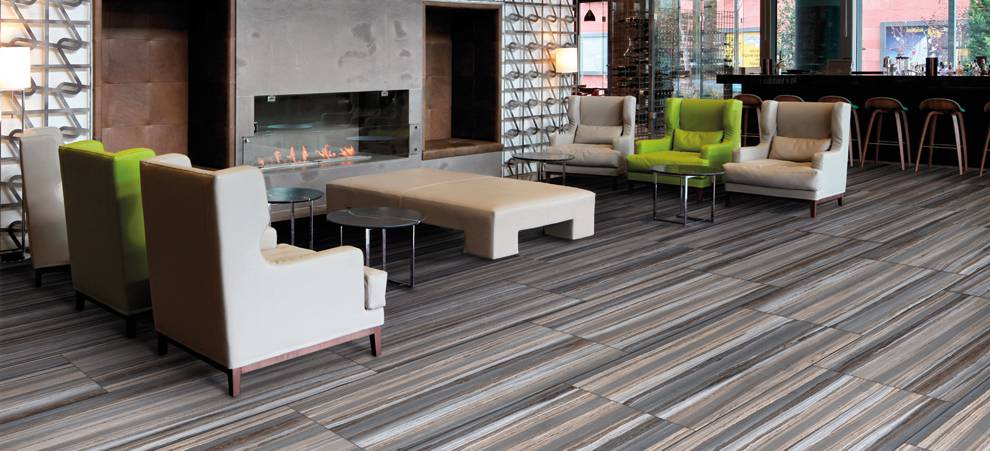 Stoneware for contract projects
Restaurants, lounge bars, hotels or shops: porcelain stoneware is perfect for any public space which needs to be easy to clean, hygienic, comfortable for the customer and with that "something extra" to define the spirit and atmosphere of the place. Here are a number of examples.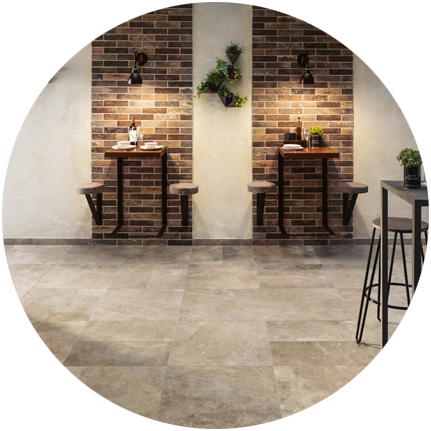 Dinner is served with Pietre di Fiume
With Pietre di Fiume, nature is interpreted in a concentration of design and performance. The enormous potential of this porcelain stoneware is brought out wherever it is installed, acquiring a welcoming and elegant style, particularly important for eateries. A perfect interpretation of natural stone and its tactile properties, the series is also available in the 60x120 size, able to transmit a sense of unequalled lightness and uniformity.
Impressive boutiques with Denim and Wall Art
For a really fashionable shop there's no better choice than our Denim and Wall Art series. With the first, fashion summons fashion: the collection, in fact, offers a fabric-effect porcelain stoneware, available in colours and sizes able to create a glamorous atmosphere immediately upon installation. The photo shows a combination with Dark, Grey and White colours.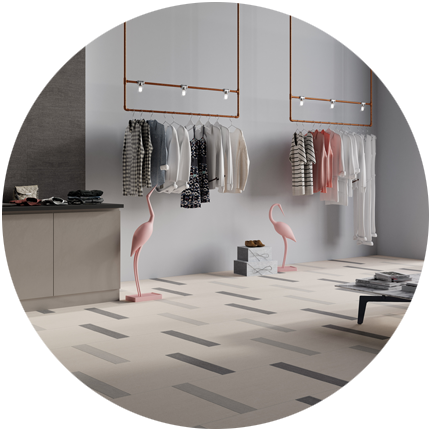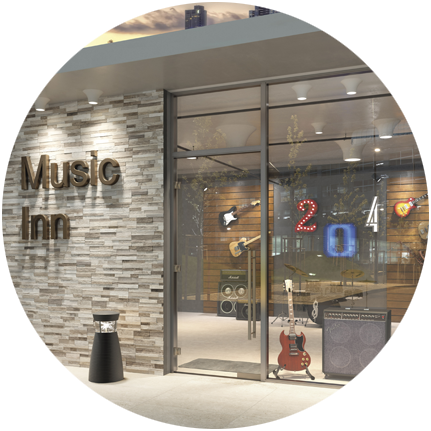 Everybody knows the importance of their shop front; it's the first impression that the client has. With the Wall Art wooden effect, success is guaranteed. The photo shows the series in the Greige colour, available in the 15x61 size, making it possible to give the entire wall an attractive, spectacular and impressive 3D design.
Stylish check-ins with Palissandro
Inspired by the Italian marble of the same name, this series in porcelain stoneware is the natural complement for particularly exclusive and prestigious hotels. The colour veining that runs through the tiles makes this ceramic product ideal for furnishing halls, receptions, corridors or bedrooms, lending a sense of exclusivity and style to the entire building.

Available in the 30.5x60.5 sizes for natural, and 30x60, 60x120 and 30x120 for both the rectified and rectified-lapped version, Palissandro is offered in the Azul, Dark, Light Grey, White and Natural colours, as in the photo.