News
style advices
and curiosity
from the world
of ceramic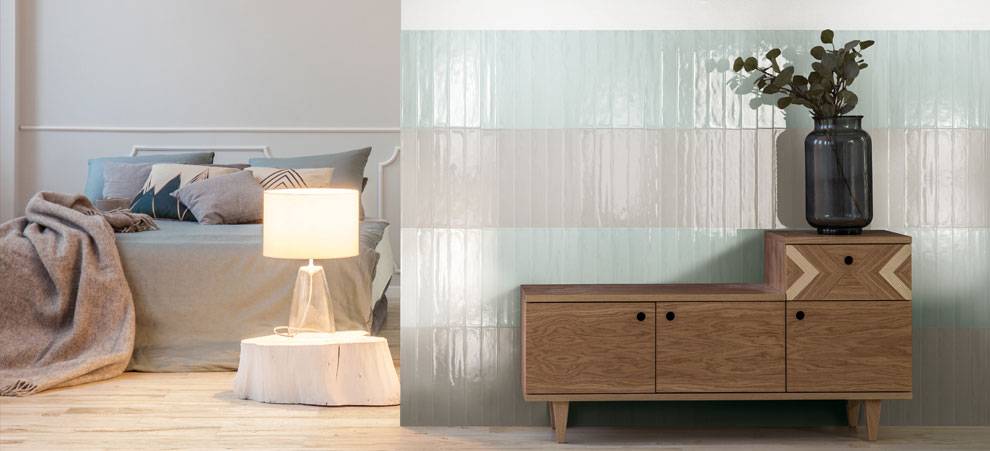 Waiting for 2020: colours and trends for the year to come
Materials, colours and textures are the essential elements for defining the style of the home. What will be the mood for 2020? What stories will cross the threshold of our homes? The ceramic world is preparing for the arrival of the new year, intercepting trends in society, art and fashion to transform them into always new inspirations for home design, confirming ceramics as a material with practically infinite technical and aesthetic possibilities.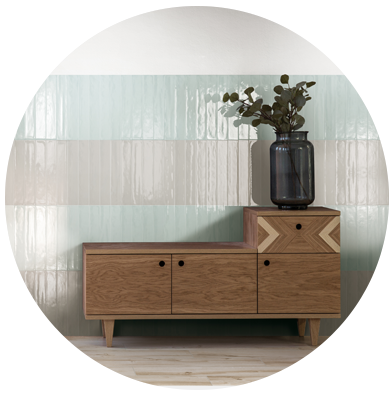 2020 gives a nod to pastel shades. Soft and delicate by nature in mono-colour coverings, pastel colours display their inventive and original personality if combined together in entire walls or in smaller touches that play with the contrasts of tone-on-tone tiles to cover all environments in style: like canvasses on which to paint and experiment.
The small size of majolica, enriched with shiny and matt finishes comes back into fashion with the Solid collection. There is great scope for creativity with the artistic effects of pastel colours – in water, mint, ashes and ivory shades – and with the material quality of the stoneware brick for an eclectic and captivating mood in which the scenic effect is guaranteed!
The future is sustainable
Sustainability first and foremost. Environmental themes are a key feature for 2020 also in the world of design, which focuses on energy and water saving and the plastic-free evolution. In the same way, also for interior design surfaces, the protection of the planet means choosing innovative solutions which are increasingly environmentally-friendly.

Stoneware maintains the natural charm of wood, allowing it, moreover, to express itself in the home, but without harming the environment. Pure synergy between natural beauty and innovation, La Foresta di Gres is sustainable, made of stoneware boards with a thousand nuances.
Cottage transmits the Nordic essentiality of woody veins inside an eco-friendly material that avoids the cutting down of trees, for a house with a simple design in which beauty and naturalness find a perfect balance where light meets wood. It creates a space for living in the comfort of a secure material, a friend of the home and of the environment.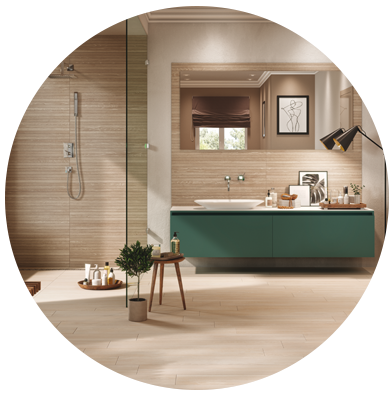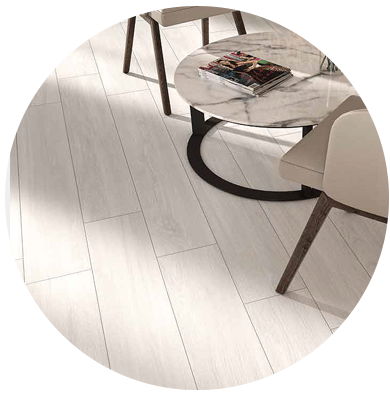 From the catwalk to interior decor, the evergreen trend of mix and match: a celebration of a union of different styles and original combinations of materials. The rule? There are no rules. It's all about mixing, dosing…and daring with juxtapositions for ever more personalised spaces.
While, on the one hand, porcelain stoneware guarantees the aesthetic continuity of the shaded floor, the contrasts create effects on the surface of wall coverings. Inspired by the cement tiles of the 1970s, modernised through multiple sizes, colours and graphics with a kaleidoscopic charm and easily combinable with other textures, refined looks come back to the fore with Swing, the ideal collection for creating designer walls.