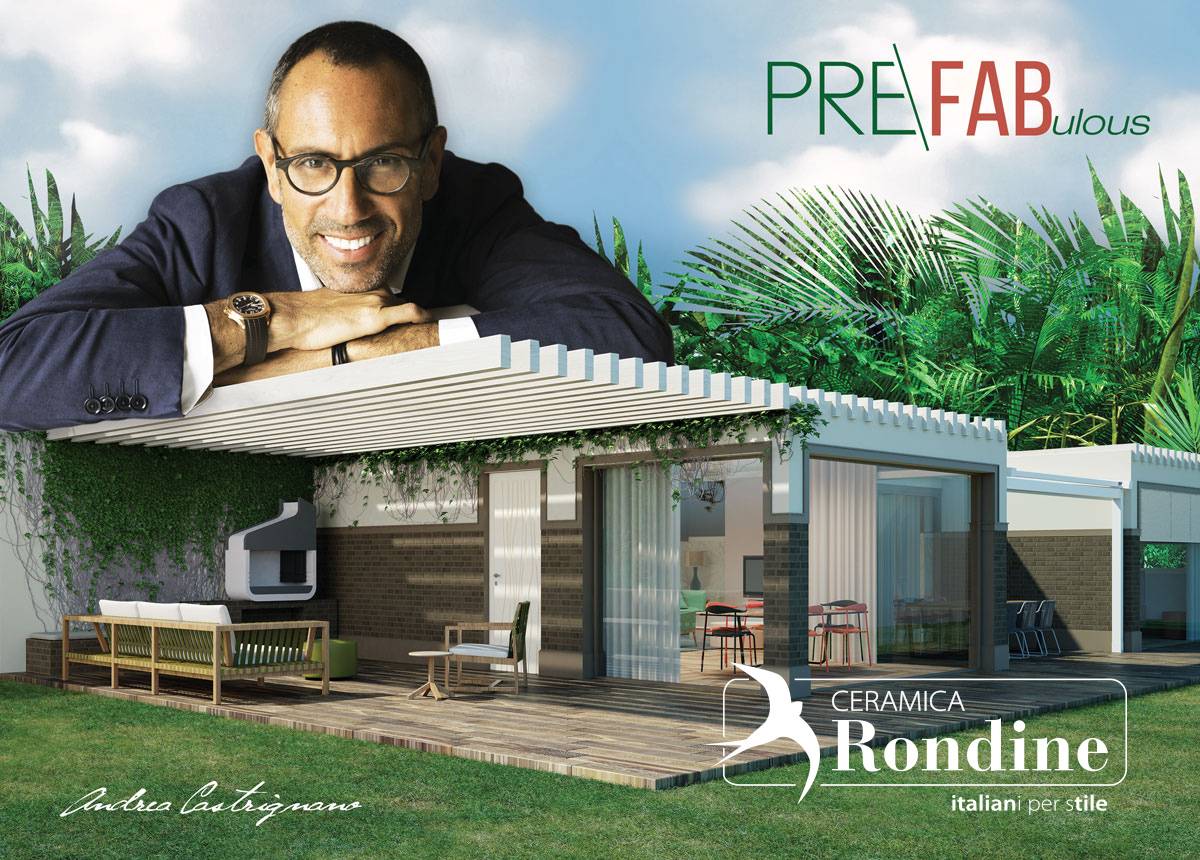 Ceramica Rondine at the Fuorisalone 2017 along with Andrea Castrignano
Ceramica Rondine will be present at the 2017 edition of the Fuorisalone in Milan (scheduled for 4 – 9 April), taking part in the PRE-FABulous event organised by Andrea Castrignano, known for his sophisticated, contemporary new slant on prefabricated homes.

The spacious location in Via Adige no. 11 will be the setting for the creative installation chosen by the renowned designer: a prefabricated home constructed in collaboration with the Italian company Legno Camuna and given a new slant that takes account of eco-sustainability, design, comfort and technology.

The outside walls of the home, inspired by the style mood of the Hamptons, will be made using the designer's own Urban & Colors collection and noted with the NCS - Natural Colour System®©.

The series, in the 6x25 size, has been selected in the sophisticated Bracco colour, an authentic style and furnishing choice that is perfect for bringing a touch of exquisite elegance to external walls.

The collection is completed by a number of special trims (corner tiles) in the 12.5x25 size, used to compose the columns of the home.

The external paving will feature the Greenwood Strong series, in the 24x120 size, in the colour Greige. The collection combines all the beauty of oak wood with the technical performance of porcelain stoneware, creating tiles with pleasant material surfaces and classified R11 A+B+C, suitable for guaranteeing optimal grip and safety in wet areas.

Also in this case, the collection will be completed with special trims used as a border for the platform, in the 24x120x5h size.
Italcer – the Made in Italy ceramic design hub – wins first place out of a shortlist of 100 Italian companies at the Sustainability Award 2022, an important recognition now …
Read more..
---
From 5th to 8th April COVERINGS goes on stage, the largest and most significant exhibition on ceramics and natural stones in the United States and North America.
Read more..
---