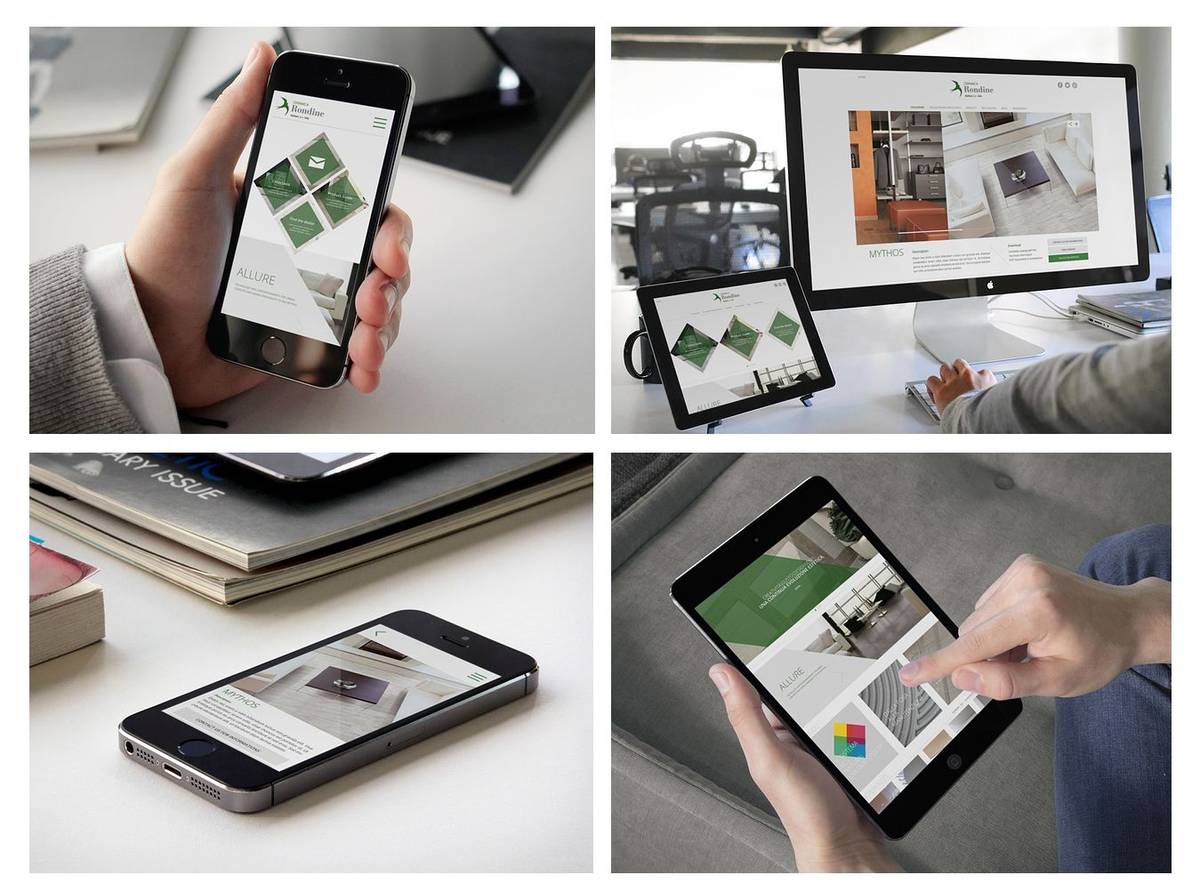 Ceramica Rondine has a new look & feel
We have decided to allow the product to speak for itself through strikingly visual communication. Short and instantly readable texts linked to direct calls to action, geared to help readers find all the information they require, while seeking to involve them in the world of Ceramica Rondine. A less institutional approach, and a greater effort to come closer to users.
We have focused on "style": Ceramica Rondine's slant is "Italiani per Stile" (Italians for Style). This is exactly why we have decided to place the emphasis on a new graphic line that incorporates some meaningful exercises in style. The Product takes the spotlight with ample space being dedicated to web browsing paths, which are clearly outlined in order to entice the user into the interactive exploration of the product and the points of sale. So the collection card has been conceived more in terms of a story to be told rather than as a series of technicalities, with a view to tapping into users' conversations and creating a dialogue with them, without degenerating into ineffective self-celebration.
Italcer – the Made in Italy ceramic design hub – wins first place out of a shortlist of 100 Italian companies at the Sustainability Award 2022, an important recognition now …
Read more..
---
From 5th to 8th April COVERINGS goes on stage, the largest and most significant exhibition on ceramics and natural stones in the United States and North America.
Read more..
---