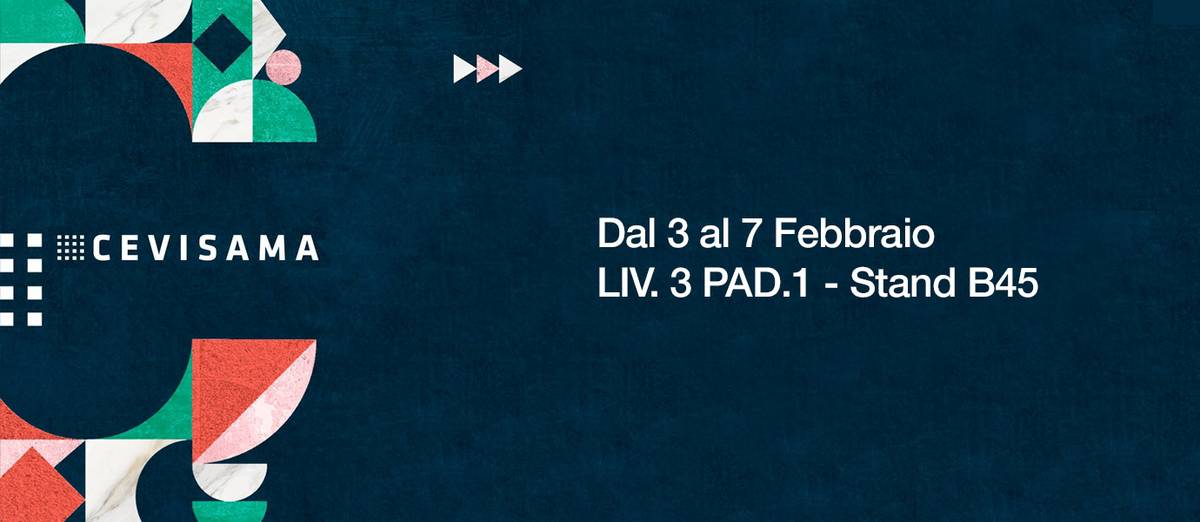 We are ready / CERAMICA RONDINE is ready for the 38th Edition of Cevisama 2020
From February 3rd to February 7th we will attend in Valencia one of the most prestigious and international fairs of the ceramic and bathroom furnishing industry.
It will be a good opportunity to see with your own eyes the new sizes 100x100 cm and 26.5x180 cm and the B slim 6 millimeter thickness stoneware, which has been designed to meet all the aesthetic needs of modern architecture and ensuring a faster installation, even in overlap with a previous coating.
Among our best collections you will find the line LOFT: functional, resistant and fashion.
The traditional method for industrial concrete flooring is a source of inspiration for this new effect made by Ceramica Rondine.
6 elegant colors ranging from size 30x60 cm to the new brand 100x100 cm.
Among our new trends, you will discover VALSERTAL STONE in its three natural colors and CANOVA, a ceramic project that meets the renewed demands of the market, which sees in the "marble trend" the possibility of tracing new stylistic horizons.
Italcer – the Made in Italy ceramic design hub – wins first place out of a shortlist of 100 Italian companies at the Sustainability Award 2022, an important recognition now …
Read more..
---
From 5th to 8th April COVERINGS goes on stage, the largest and most significant exhibition on ceramics and natural stones in the United States and North America.
Read more..
---