News
style advices
and curiosity
from the world
of ceramic
The art of contrast
Balancing contrasts. Mix and Match is a brand-new combination of different furnishing styles and solutions.
Whoever said a room had to have a uniform design? Our only advice is not to overdo it. Furnishing is like cooking: the ingredients need to be blended skilfully for a sensational result.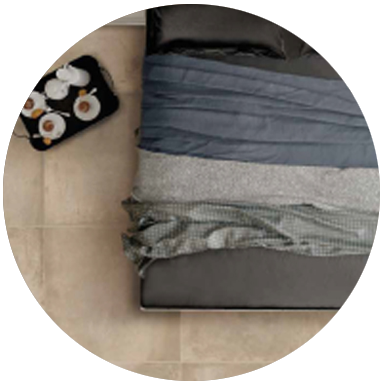 The first step is to play around with different colours.
With furnishings and fabrics in dark shades, for instance, you can opt for more neutral, brighter wall and floor coverings.
This winning combination is the focus of the Amarcord collection, also available in the 80x80 size, in sophisticated shades such as dark brown, dove grey and lead, with wax finishes also available.
Another ideal solution is to combine different wall coverings.
You might like, for instance, to team the classic, inviting look of cotto with the comfort and warmth of wood to create a dynamic overall effect that's both innovative and original.
Magic? No, Amarcord!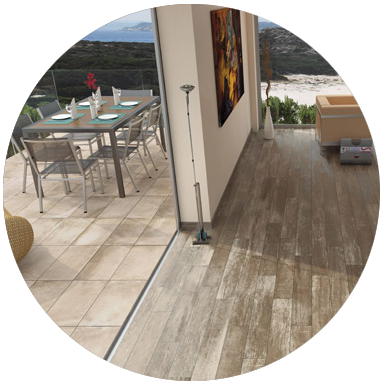 THE SECRET'S IN THE DETAILS
Remember that sometimes it's the smallest details that have the biggest impact.
Take the Tribeca collection from the Brick Generation project, for instance. Created as a homage to one of the liveliest districts in the Big Apple, the colour and feel of the Tribeca brick tiles are ideal for teaming with furnishings with a minimal, industrial style, for both residential and commercial settings. A striking effect is guaranteed.