News
style advices
and curiosity
from the world
of ceramic

Ceramics outdoors and on the walls. Here's why
Ceramic material is without doubt the premium solution throughout the home.
We're all aware of how versatile it is: it's extremely ductile, suitable for creating a variety of styles, able to adapt to the specific design demands of architects and project designers.
Durable, compact and inert, this material can give a striking, contemporary look to furnishing projects, or help create a vintage, retro ambience.
Let's not forget, however, that ceramic materials also play an important technical and functional role, since they are able to withstand stress without deteriorating or suffering damage. Anti-slip, waterproof and safe, it offers maximum weather resistance and durability when laid outdoors.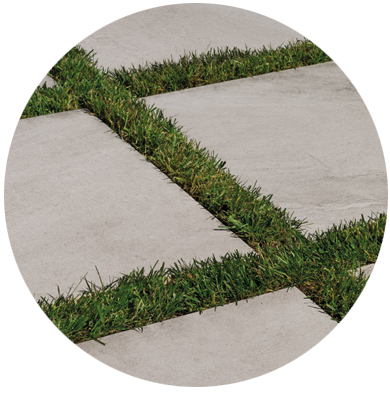 Thickness is also a factor when it comes to laying covering materials outdoors, especially in recent years.
Thanks to the research and experiments carried out, we're now able to observe a new generation of ceramic slabs that offer a considerable thickness, making them the ideal choice for areas subject to mechanical stress and intensive use. In this area, Ceramica Rondine has developed the H20 project, a self-supporting floor covering for outdoor use with a thickness of 20 mm.
This sturdy, durable solution is also very easy to lay, because it requires no particular work.
It can be dry-laid on gravel, grass, screed or flat surfaces. Ceramic materials also offer an elegant covering solution for the outside walls of buildings.
Ceramic wall covering systems offer insulation and protection and help bring a touch of style
Ceramic wall covering systems offer insulation and protection, and also help bring a touch of style to buildings, creating facades with a distinctive, sophisticated style and personality. Fans of the urban look will be sure to appreciate the brickwork look on the walls.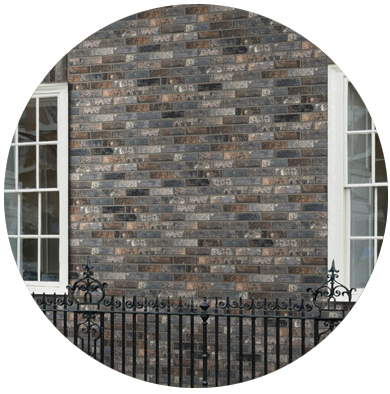 Bristol by Brick Generation
The Bristol tiles are reminiscent of the traditional floor tiles and open brickwork found in the city the series takes its name from, which offers a wealth of cultural stimuli and post-industrial features. Cutting-edge ceramic technology shapes 20 different surface textures and 300 patterns that offer a faithful reproduction of the red and rust shades typical of brick, creating a new generation of material: the Brick Generation.
This collection offers an incredible tactile appeal and a distinctive vintage flavour: the outside walls recall the districts that grew up around the factories, typical of industrial architecture.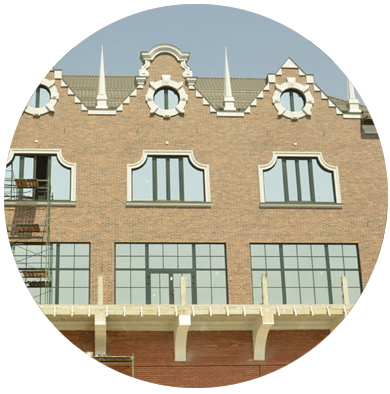 This was the collection chosen for the walls of the huge Aton Hotel, in Krasnodar, Russia.
This particularly inventive project was achieved thanks to the perfect aesthetic appeal of the brick tiles, in the colours Umber and Red, which grace the facade of the building to create an authentic brickwork effect, reminiscent of the style that has so strongly influenced the construction of buildings in Russia.