News
style advices
and curiosity
from the world
of ceramic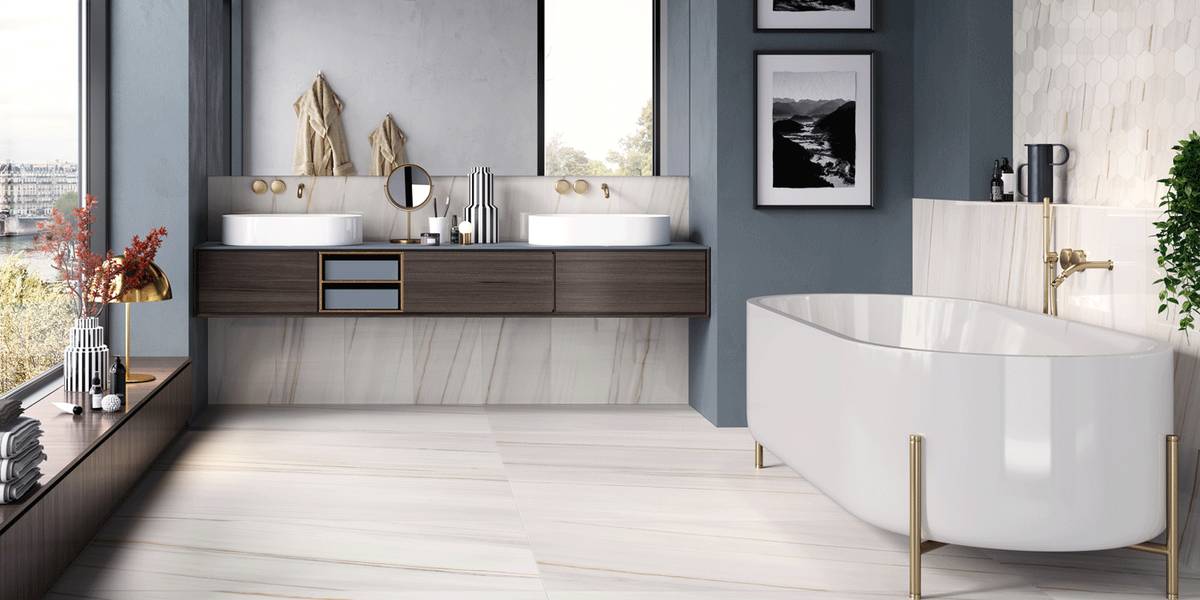 Marble effect porcelain stoneware: the technical quality of stoneware combined with timeless elegance
If you associate marble with an unattainable dream, with a product intended for luxurious and classic environments, then you have not yet seen the new Ceramica Rondine collections in marble-effect porcelain stoneware.
New colors, textures and veining interpreted in a modern key, for expressive and creative surfaces.
Each environment becomes scenographic, unique and fascinating: from the kitchen to the bathroom, from the bedroom to the great public architectures.
All without giving up the great technical performance of ceramic: resistance, quality, easy cleaning, hygienic and hypoallergenic, perfect in any environment.
The marble-effect stoneware of our Canova collection traces new stylistic horizons. 6 colors and finishes ranging from white with elegant gray veining to austere and elegant black.
Canova is characterized by the slightly wavy effect that enhances even more the smoothing and brilliant finish rich in mirrors, and is able to give any environment an immediate sense of class and great prestige.
New aesthetic frontiers of luxury for suggestive environments with a strong visual impact with the marble effect stoneware by Ceramica Rondine.