News
style advices
and curiosity
from the world
of ceramic

Cersaie 2016. A preview from Casa Rondine.
In the run-up to Cersaie 2016, we interviewed Maurizio Cornia, Product Manager of Ceramica Rondine.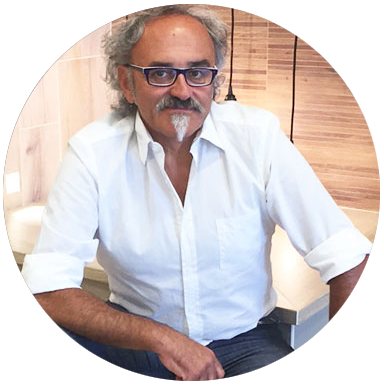 Interview with Maurizio Cornia, Product Manager
In the run-up to Cersaie 2016, the most important event of the year in the world of ceramics, we interviewed Maurizio Cornia, Product Manager of Ceramica Rondine.
In 2016, Ceramica Rondine made new investments in product research and innovation. What were the main ones?
We created a number of new sizes, including:
>> the 7.5x45 listel tile
>> the 24x120 pressed size.
The introduction of new special moulds has allowed us to obtain a regular, even squaring of the tiles, a more clean-cut precise product that improves performance and makes laying easier, especially for large-size listel tiles.
Rondine, a partner for Retailers
During the year, you've also prepared a number of new working tools for the Showroom. What do you have to offer Retailers?
We see ourselves not just as a manufacturer, but as a trusted partner, attentive to the needs of our Retailers.
This is why we like to work hand in hand with them, and visit the places where our products are sold.
We've innovated our services and joined the main setting design platforms used in showrooms all over the world, such as Domus3D, PaletteCAD, TileLook, VI Soft.
All these are excellent tools not only for bringing out the best in ceramic products, but also for promoting sales, because they're able to respond to the needs of both the Retailer and the end customer.
In response to the needs expressed by our retailers, this year we have created a Workbook with creative solutions to shape new settings, featuring novel product combinations.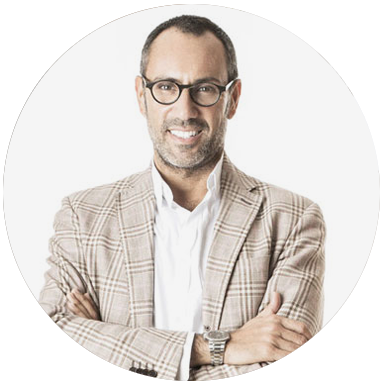 Inside the Colour dimension
Your research also regards the world of colour. Where does this inclination towards the colour dimension of design come from?
We seek to partner project designers; that's why we pay such close attention to this aspect and to colour trends. For some years now, we've been working with NCS, and this allows us to meet the style and planning requirements of architects and interior designers.
And we're also continuing to work with Andrea Castrignano, who noted the close eye we keep on colour here at Rondine.
This is what lies behind the three new projects designed by Andrea Castrignano, which we'll be presenting at Cersaie 2016.
What can you tell us about this new project?
It'll be a surprise. And we hope to see all our customers among the visitors to the Ceramica Rondine stand at Cersaie.
Speaking of Cersaie, what other new products can we expect?
A lot. We'll be presenting new collections, and new pressed sizes visitors will be able to see and touch for themselves in Bologna, from 26 to 30 September.
Brick Generation is back at Cersaie
In Italy, you were among the first companies to offer the Brick tile, which we'll be seeing again at Cersaie, and which is proving extremely popular also in the countries that provided the inspiration for it, such as the UK and the USA... How is your Brick Generation evolving?
The intuition for the project came from our president, Lauro Giacobazzi.
This idea of his led to the development of the Brick Generation, a project that's continuing to evolve.
In the meantime, you'll find an overview of the project on the dedicated pages.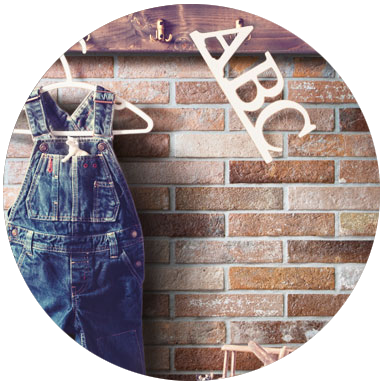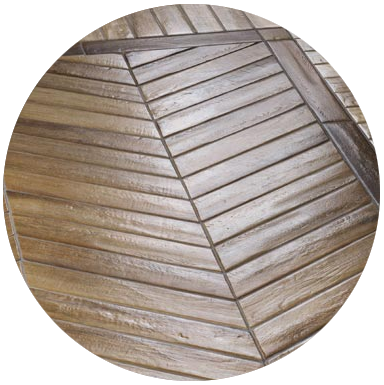 The Stoneware Forest project continues to grow
In addition to the Brick tiles, what are the most popular Ceramica Rondine products?
We're known for our exhaustive range of wood-style projects we offer. 25 collections in wood-effect porcelain stoneware, with different sources of inspiration, come together in the Foresta di Gres, a major ceramic project that offers a wide variety of designs, textures, colours and sizes, all of them pressed and suitable for use both outdoors and indoors.
This project is evolving, and we'll be illustrating this evolution at Cersaie 2016. Once of the new developments I can tell you we'll be presenting is the Greenwood collection.
We'll also be presenting a tile type that's never before been seen in Italy, offering a new laying option with the Vintage collection. For this project, we've opted for a ceramic take on the classic herringbone-style laying scheme of wooden floors. The collection is available in 3 colours, in both the 7.5x45 cm size and the 7.5x40.7 cm pressed Chevron version.
We look forward to seeing you at Cersaie – from 26 to 30 September 2016 – at the Bologna Trade Fair Center.
Hall 16
Stand A42-B39 - B42-C39