News
style advices
and curiosity
from the world
of ceramic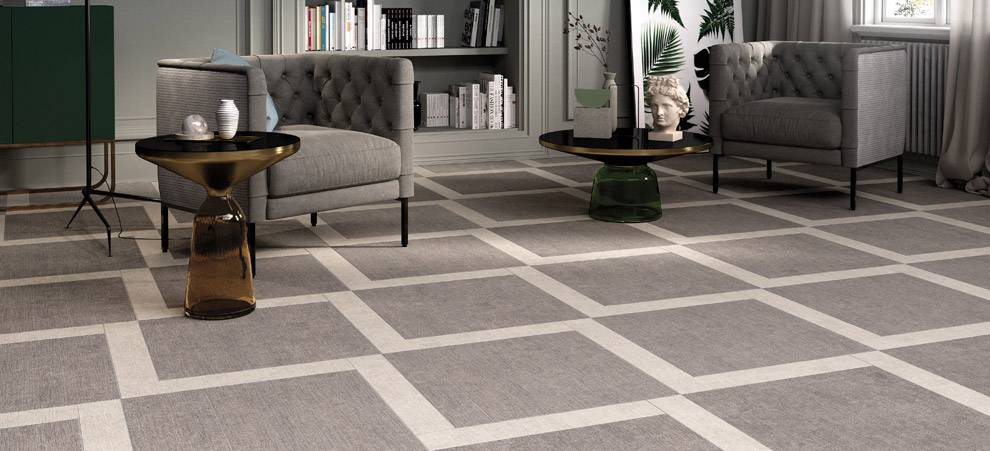 Denim Mania!
With the brand-new Denim selection, porcelain stoneware makes a triumphant entrance into the world of fashion.
The new series, designed for floor and wall coverings, offers a high-fashion surface that brings a contemporary ceramic twist to the marvellous elegance of fabric.
Sounds interesting? Join us for a closer look.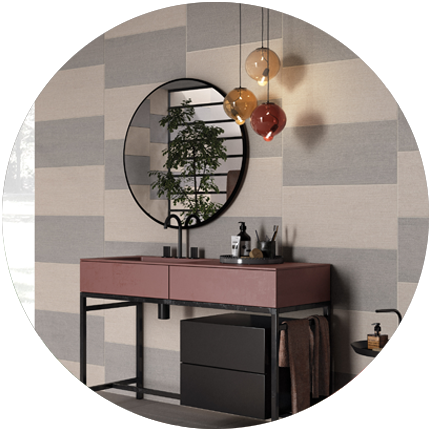 The new collection takes its inspiration from Seventies fashion, teaming the textures of sophisticated fabrics with delightfully colourful geometric patterns.
Intriguing textile textures thus spring to life on splendidly appealing tiles packed with cosmopolitan character, ideal for bringing a unique, inimitable touch to any setting.
The Denim tiles come in a large variety of textured sizes - 60x60, 60x60 with high-temperature fired decoration, 30.5x60.5, 30x60, 7.5x45 and 7.5x45 with high-temperature fired decoration – that can be used to create distinctive, sophisticated textures, especially with the smaller sizes.
The herringbone laying pattern is particularly suitable for bringing a touch of class and prestige to the whole setting.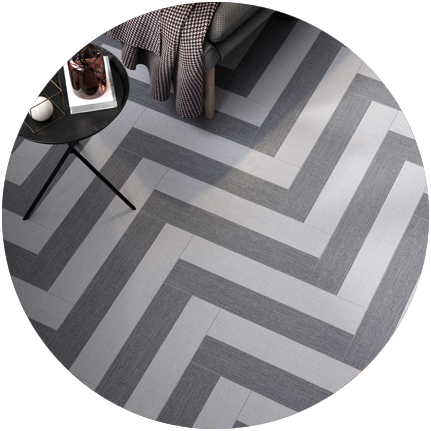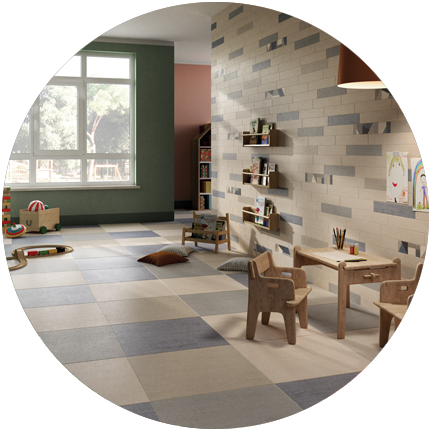 White, Beige, Grey, Light Grey, Dark and Blue: these are the shades the collection offers for both residential and commercial indoor settings. Six timeless shades for floor and wall coverings able to create a beautifully dynamic effect you'll never tire of.
And there's more: the Denim surfaces are not only easy to clean and tread and wear resistant; they are also waterproof and able to prevent the spread of bacteria, guaranteeing improved hygiene in settings where there are small children.