News
style advices
and curiosity
from the world
of ceramic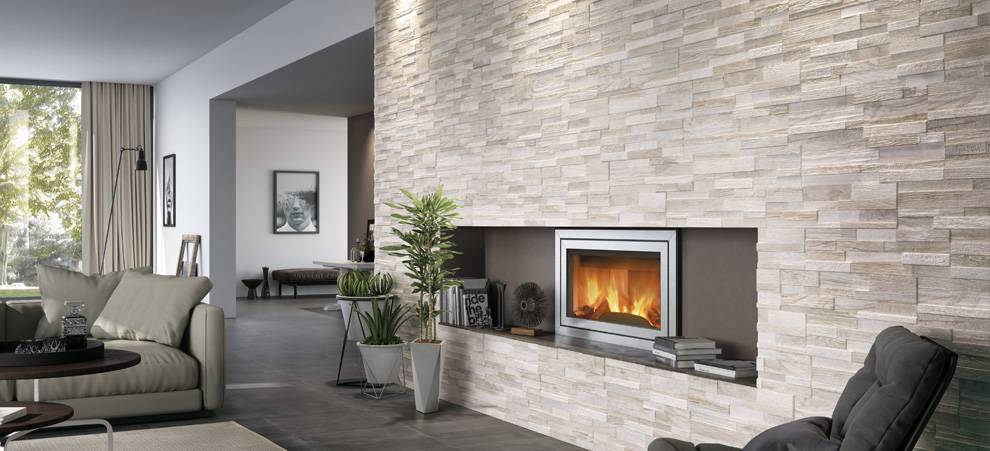 Focus on Walls
Walls play a fundamental role in setting the tone for your home. All you have to do is change the colour to bring a surprising new look. So choosing the right wall covering is of the utmost importance. Our mantra? No more boring walls. Here's how to avoid them.
The three-dimensional effect is one of the trends set to mark interior design in 2017. Probably because of its ability to bring a dynamic look to any wall, the striking, classy 3D effect promises to be a big success.
Worried that it might be overdoing it a bit? No problem, provided you go for neutral shades, such as the Grey or Beige from our brand-new Cubics series.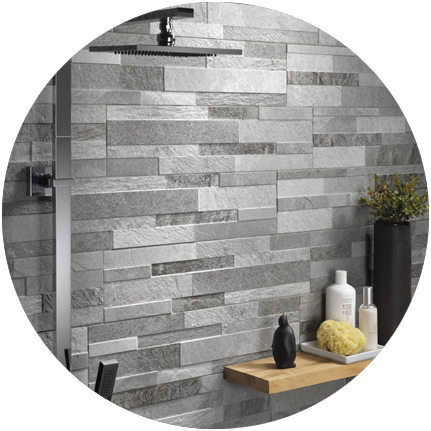 Available in the 15x61 size (with a thickness that varies from 7 to 11 mm), the three levels of stone cubes featured on Cubics porcelain stoneware are able to create different impressions of depth, bringing impressive pace and a pleasant natural look to the walls.
We love them in the bathroom or in the kitchen area.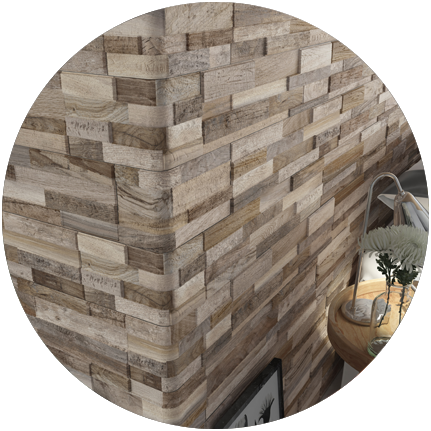 ... meets the wood effect!
Let's face it, we love the three-dimensional look. Want to know what happens when the modern appeal of 3D meets the sophistication of the wood effect?
Wall Art! Our strikingly attractive Wall Art attracts attention thanks to the small wood-like cubes that liven up the appearance of the porcelain stoneware, for a vibrant, playful overall look that sets an impressive pace.
Perfect for the sleeping or living area, or even for the shower cabinet or poolside area.
Available in the 15x61 size, with a thickness that varies from 7 to 11 mm, and in 215 patterns created with 4 different stamps, Wall Art comes in in four sophisticated colours – Ice, Sand, Taupe and Greige.
The Cubics and Wall Art series also include the one-piece (inner and outer) corner element, allowing you to cover any architectural element, obtaining a strikingly consistent, continuous overall effect.
When in doubt, colour is the answer
If you're looking to add a little character to your walls, but you're not sure what style/effect to go for, there's nothing better than a dash of colour.
A contrasting shade, of course. An example? With tiles in classic, neutral shades like white and black, choose original, colourful grouts. Pick your favourite colour for a striking look, guaranteed.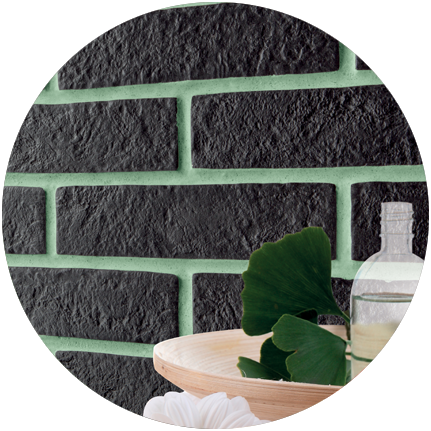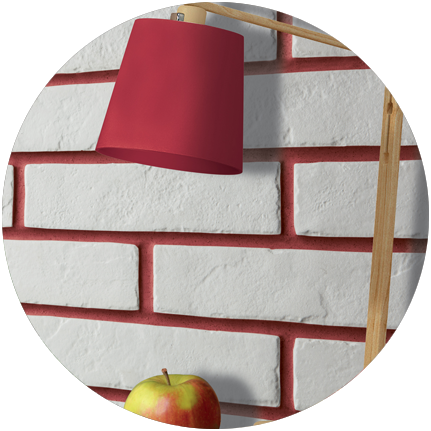 Not convinced? Take a look at our New York and Tribeca series.
The elegant black and sophisticated white from the Brick Generation collections (available in the 6x25 size) look fabulous with green or red grouting. A color block look that's simple, original and totally pop!