News
style advices
and curiosity
from the world
of ceramic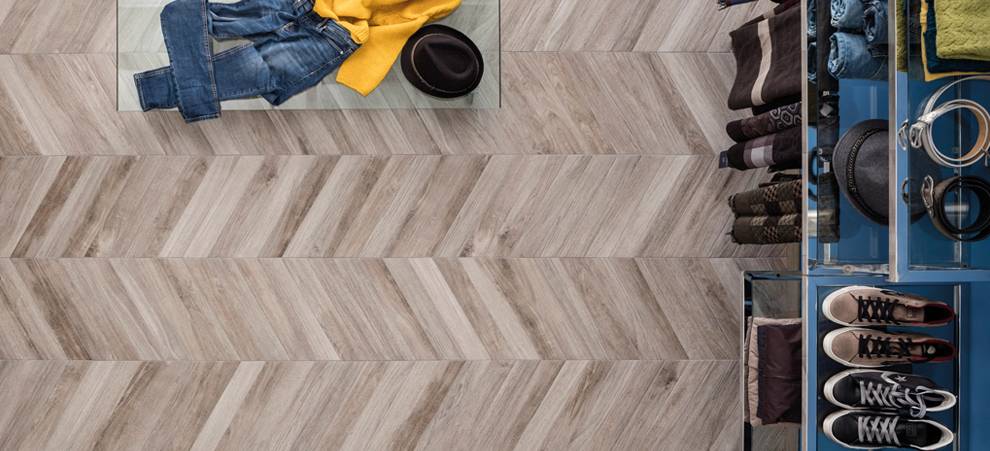 Incredible Chevron!
Renovating your home and seeking to create a vintage atmosphere without making drastic changes to your furnishing scheme?
Never fear, we've got the solution (and you won't have to replace all your furniture!). All you need to do is choose the right tiles in the right size and shape to obtain exactly the elegant, retro mood you were looking for.
So what's our suggestion? The incredible 7.5x40.7 cm pressed Chevron tile!
It's the ideal solution: a type that was particularly in vogue during the Renaissance and in 19th-century Paris, for its ability to bring a distinguished, refined allure to any home. How?
Thanks to the hypnotic charm of the herringbone laying pattern of the tiles.
One after the other, these tiles help create a classy, rigorous intarsia effect with an undeniable vintage charm.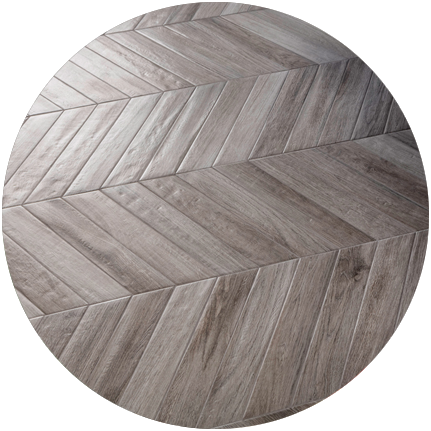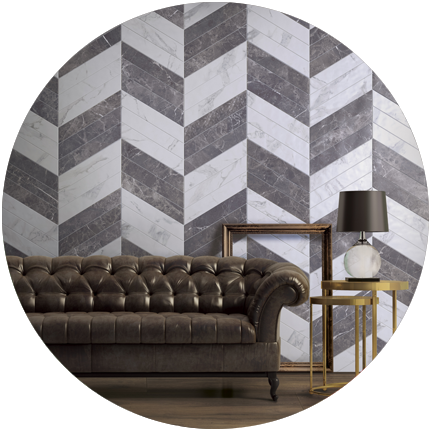 The Chevron tiles are also available with a marble effect, in the new Fori Romani collection.
Synonymous with classic style, marble has been one of the most popular, widely used materials since ancient times.
So with Fori Romani, our aim was to team the technical performance of stoneware with the unrivalled beauty of the colours and veining effects typical of marble stone, enhancing its solemn elegance even further with the inimitable Chevron look (in the photo).