News
style advices
and curiosity
from the world
of ceramic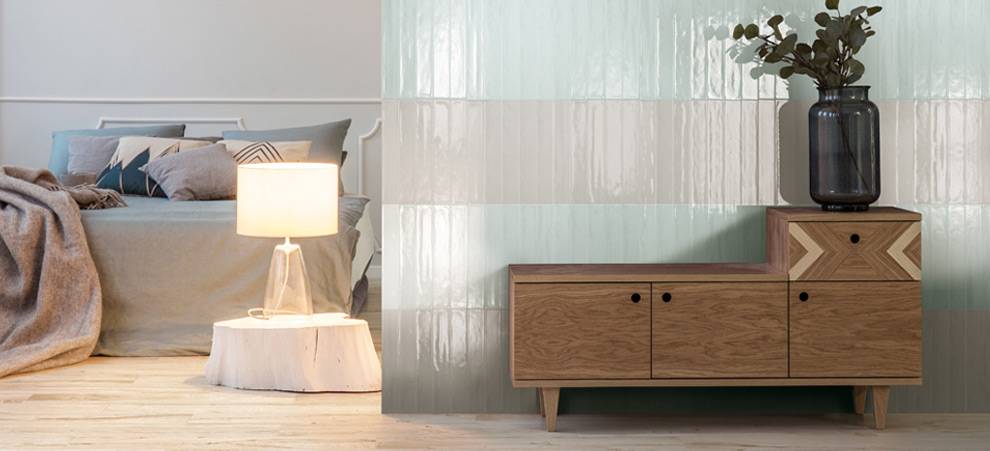 New Rondine-designed coverings: Skyline & Solid
Contemporary reinterpretations. This is the common thread of the new collections in porcelain stoneware designed by Rondine, which are inspired by the tradition of small wall tiles reinterpreted according to the cutting-edge vision that has always characterised Rondine's aesthetic sophistication and innovation.
The charm of atmospheres of other times is the starting point of a course of experimentation on the small format, which reinterprets classic coverings to create contemporary settings characterised by the sophisticated compositional freedom of Solid and Skyline decorative solutions.

The neutrality of the colour range is the added value of Solid, the collection that reinterprets the long tradition of majolica tiles with minimal elegance. The typical solid colourations are reinterpreted according to modern tones – from ivory to grey, from water to mint green – to offer refined compositional solutions that adapt to everyday spaces and trendy settings.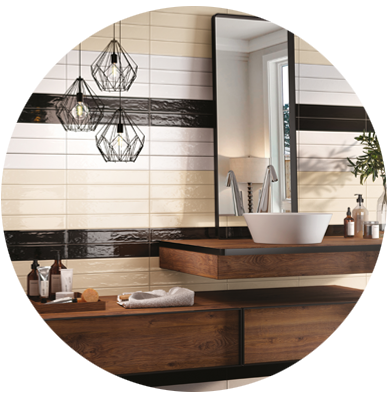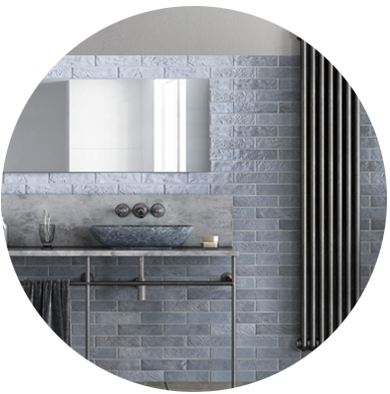 The polished surface, when exposed to the light, enriches the series with fascinating nuances, never the same, making it light up every environment and enlivening it through the infinite combinations of shades and the numerous combinations of the 6.1x37 format which are very easy to install also on underlying coverings thanks to the minimum thickness of just 6mm.



The Skyline series recalls the characteristic appearance of brick, exploiting the expressive quality of the colours in ultra-modern shades made even more vivid by the polished finishing. The shine of the stoneware surface in 6x25 format makes it possible to create urban and industrial-chic settings both in residential and commercial contexts.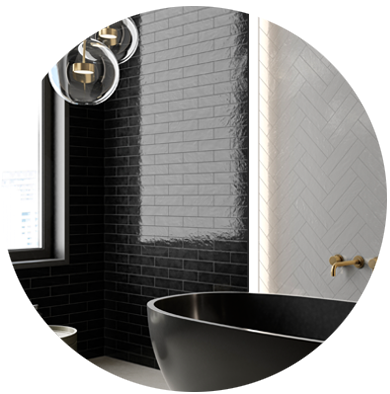 Strong shades and creative combinations define the versatile character of this collection which is perfect combined with modern interiors: refined black and white contrasts in the bathroom, and audacious and original detail in small decorative portions in the copper-almond colour scale.
The innovative thickness of only 6 mm allows for very rapid installation, also overlaying a previous covering, making the brick-effect series perfect in both indoor and outdoor contexts in which the performances of stoneware, in terms of resistance and durability, are as applicable as ever.
Perfect for characterising every environment with vitality and a strong identity, the Solid and Skyline collections make it possible to achieve the most sought-after objective of design: complete personalisation.