News
style advices
and curiosity
from the world
of ceramic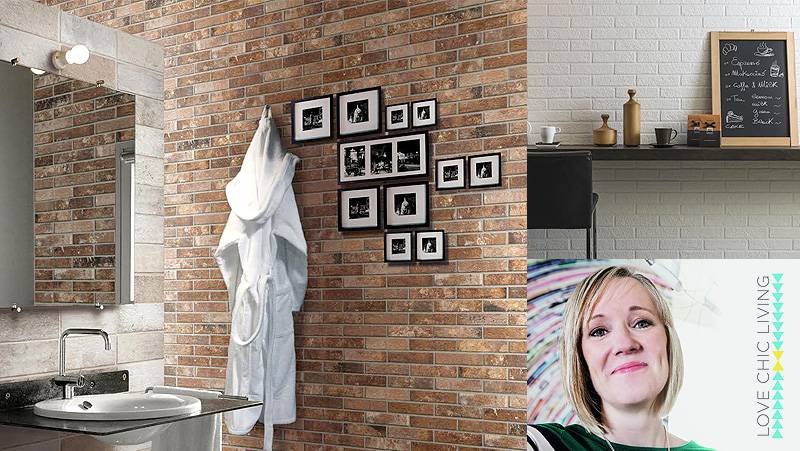 The Rise of Brick Effect Tiles in Modern Décor by Love Chic Living
Here in the UK, the use of tiles in a subway or brick like effect has become increasingly popular in recent years.

So much so that we are now looking for new and exciting ways to build on this trend. We are no longer satisfied with tiling our kitchens and bathrooms in a simple brick look, we want new textures, new patterns and new ways to incorporate this style into our homes.

Ceramica Rondine have been developing the way brick effect tiles are used, and inspiring home owners to capture the essence of cities, both in the UK and beyond, through their Brick Generation project.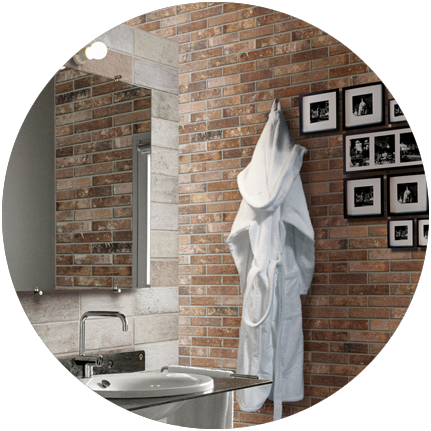 The London tile has a gritty sense of urban realism, inspired by the handmade brick tiles from London furnaces back in the early 20th century.

Perfect for using on walls or floors, and for creating your own brick tiling effects, this look is natural, organic and easy to live with.

It's here that we can use our own design ideas to create something really special and unique for our homes through the London tile.

Don't think you need to live in the city to enjoy this look though; it works perfectly in a more country cottage setting and newer, more modern properties too.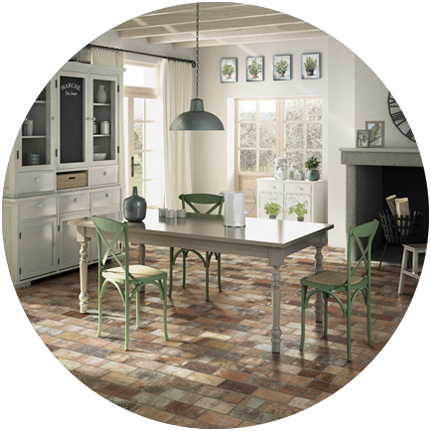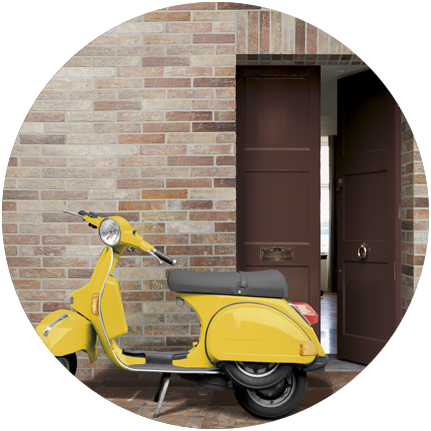 Bristol has become a most cosmopolitan city in the last few years, with house prices rising and the area enjoying a real resurgence in popularity. Inspired by the brick facades often found here, Ceramica Rondine has produced the Bristol brick tile as part of the Brick Generation. Leading ceramic technology enables the development of tiles with 20 different surfaces which accurately reproduce the bricks of this area, allowing the home owner to enjoy the urban feel of this beautiful city's architecture.

The range of sizes and shapes allows the homeowner to use the Bristol tile range in any position in the home, from the walls to the floors, and of course in many different rooms too.

In both a cream and dark palette, it works well in most designs and lends well to use around the home, not just in kitchens and bathrooms.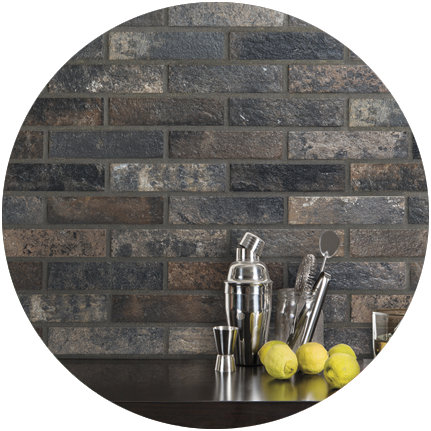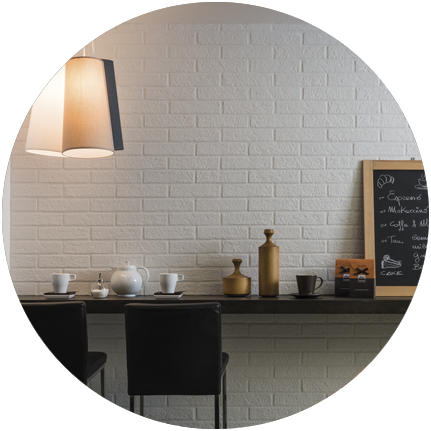 Most of us are familiar with the characteristics of the New York neighbourhoods, and the almost iconic loft living style that has become synonymous with this city in the last decade. Made famous by popular TV shows, the industrial chic look of brick styling in these properties can now be enjoyed by homes much further afield than New York itself.

The New York tile collection uses white, almond, black and grey tiles to create a range that is contemporary and sleek, taking the industrial look to a new dimension.

Using this chalky, matt ceramic surface in your home will give you that stylish feel of Brooklyn Heights or the classy brownstone look of the Upper East Side.
And the subtle colour palettes make working this product into your décor, easier than ever.
Perfect for kitchens, bathrooms and beyond, recreating the New York scene has never been simpler, more contemporary or more refined.
If you were bored of the usual subway or brick tile and desperate for something new, now's the time to feel reinvigorated by this look.

Ceramica Rondine's Brick Generation collection inspires us to use beautiful products in fresh and interesting ways in our décor, creating a home that is unique and personal to just us.

Wouldn't you agree?


Written by Love Chic Living