News
style advices
and curiosity
from the world
of ceramic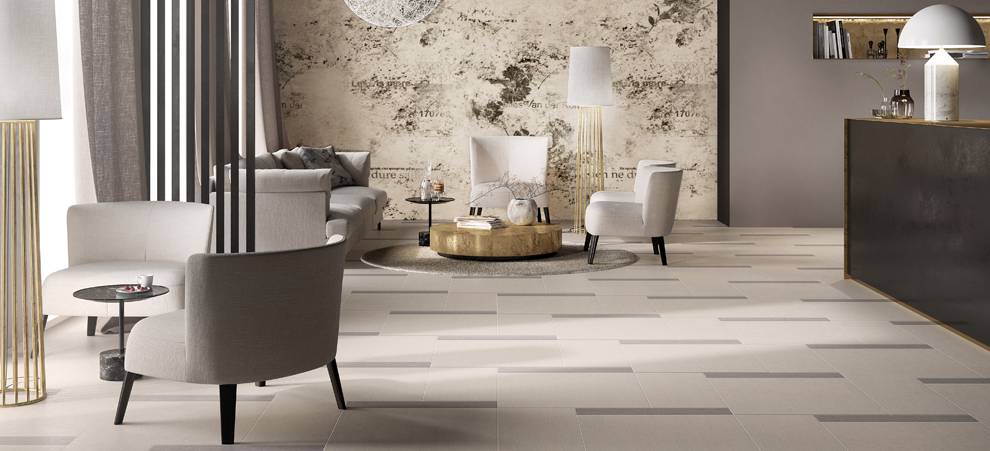 Rondine hospitality design
The hospitality sector, just like the home sector, has to follow the latest design trends. Customers are increasingly demanding, also and especially when relating to the places they frequent, the places where they eat, the hotels where they stay.

Reception and functionality are the central elements to consider when developing a hospitality concept: shared areas, as well as more intimate areas such as hotel bedrooms, have to be designed taking account of the logistics aspect. But it's the attention towards the finishing that really makes the difference when seeking to satisfy customers.
When designing hospitality contexts, - where the details are particularly appreciated – the choice of materials inevitably requires maximum attention. Even more important than the furnishing accessories, the floors and wall coverings are the fundamental architectural details that define the personality and coherence of the entire space.

Our porcelain stoneware encapsulates cutting edge technology in the design of interiors that require maximum quality and durability in full compliance with environmental sustainability. And the aesthetic sophistication of stoneware makes it the ideal choice for environments in the hospitality sector, thanks to its intrinsic material and color possibilities.
Combinations and contrasts. These are the guidelines of young and captivating spaces. The shine of the surfaces of the of the new Le Lacche is perfect for being combined with wood-effect stoneware floors, bringing out even more their subtle, sober and measured elegance. The result is a mix and match of textures and colours with a strong visual impact, what every hotel, in fact, is looking for.
Metallic and oxidised nuances are the trend of the moment for adding a modern touch to classic interiors, perfectly complementing other furnishing elements. With an unrivalled power of attraction, the metallic surfaces in our Rust collection have been chosen for a project in the hospitality sector of great importance: the series in porcelain stoneware enliven the rooms of Hotel Granary in Prague with a really timeless elegance.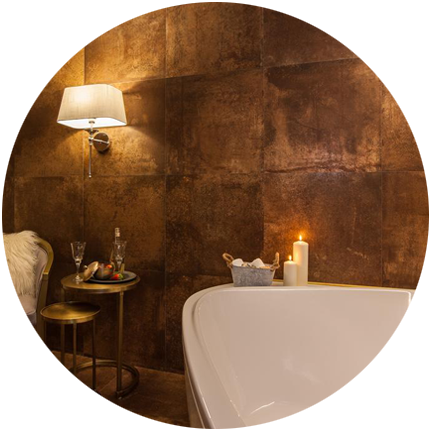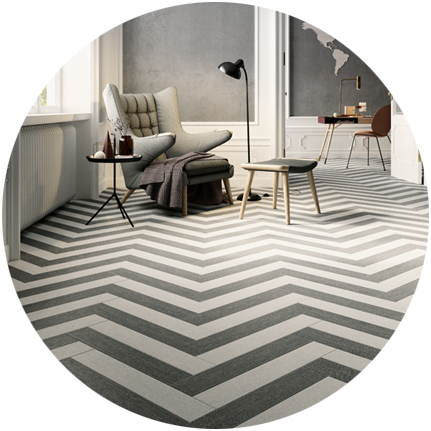 Retro and vintage aesthetics are being revived not only on the catwalk but are making a grand return also in the hospitality sector where furnishings focus on materials and prints to transform the past into the latest trend. The wall coverings and floors in the Denim collection are directly inspired by the fashion of the 1970s. The softness of its fabric effect, the refinement of the textures and the delicate effect of modern and sophisticated colours highlight the material force of porcelain stoneware, creating compositional solutions with hypnotic charm.