News
style advices
and curiosity
from the world
of ceramic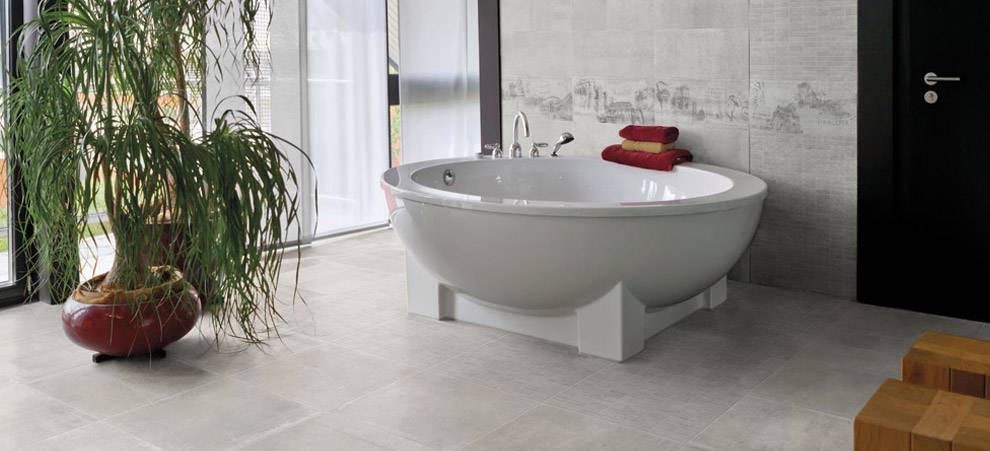 A stylish bathroom
Is your bathroom desperately in need of a restyling operation? Here are a few tips to give it a new lease of life and make it a pleasant – as well as functional - place to spend some time in.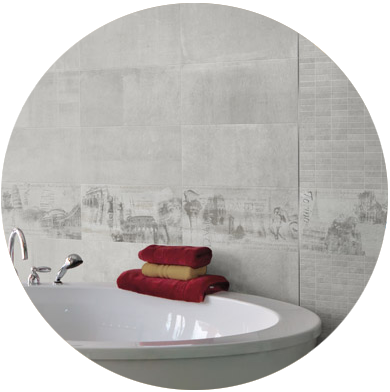 50 SHADES OF GREY (MORE OR LESS)
The gods of interior design have spoken, and they've announced grey as the top colour for the bathroom. This versatile, sophisticated shade is perfect for teaming with contrasting accessories and furniture. Our exquisitely timeless Icon collection features cement tiles in this elegant shade, perfect for both residential and non-residential settings.
INDUSTRIAL CHIC MOOD
Right on trend right now is an industrial style characterised by simple, no-frills shapes, reminiscent of the furnishings of the past. The same approach is adopted for the materials, so the choice falls to wall coverings with rough, unfinished textures and open brickwork. An example is our London collection, part of the Brick Generation project.
Available in three sizes - 6x25, 13x25 and 30.5x60.5 - and six colours (Multicolor, Sunset, Beige, Charcoal, Fog, Brown), this versatile porcelain stoneware collection is inspired by the industrial kilns of 19th-century London.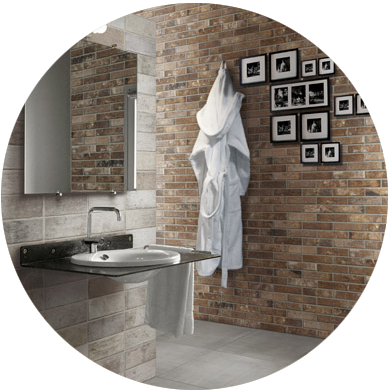 THE MISTAKES TO AVOID
Scared to experiment? Don't be. Always be ready to add a truly personal, eccentric touch to your bathroom.
The key is a laid-back approach. In our frenzied everyday lives, the bathroom is often the only place where people have a moment to themselves, so you should choose a design that helps you relax and turns the littlest room in the house into your own luxurious little haven.
For small bathrooms, choose a simple, zen-like furnishing scheme with few accessories but plenty of order and style.