News
style advices
and curiosity
from the world
of ceramic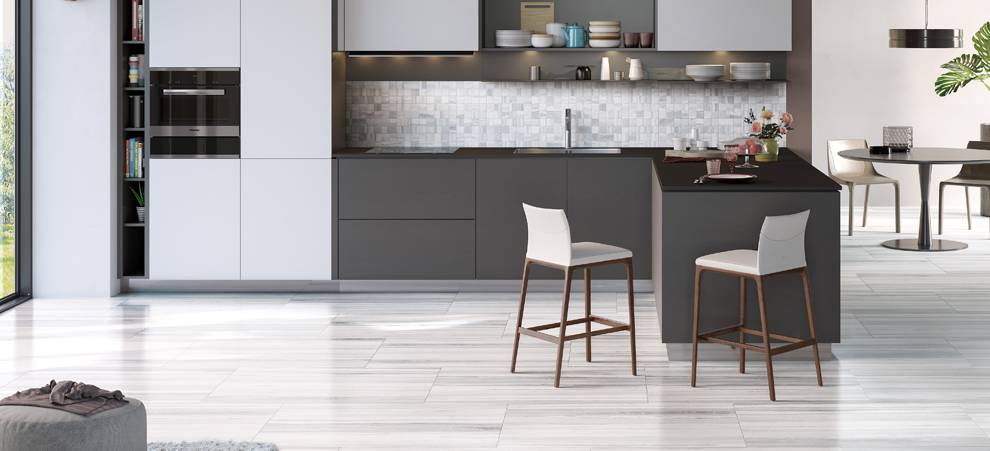 Tiles in the kitchen: our advice
Tiles are able to define the style and atmosphere of a setting.
This is particularly true of the kitchen, where more often than not we find them behind the hob, as well as on the floor. In both cases, they're constantly visible to anyone who spends much of their time in the kitchen in question, or merely visits it occasionally. So it's important to choose them wisely.
Here are a few suggestions.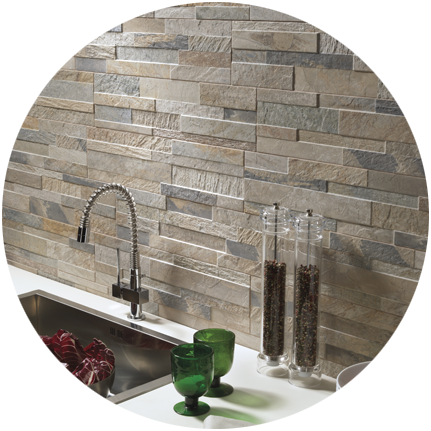 If you're looking to create a smooth, seamless effect, our advice is to choose stoneware tiles in delicate shades to "frame" the whole wall behind the hob and the sink.

This solution is not only visually striking, such as the Cubics collection in the photo; it's also extremely practical, because stoneware is waterproof, heat-resistant and ideal for protecting the wall from splashes of food and water. And it's also easy to clean!

The range of kitchen tiles is huge and particularly versatile, so when making a choice it makes sense to start from size. In the photo below, for example, for the walls, the choice made is the extremely eclectic 6x25 size from the delightful Urban & Colors collection, designed by Andrea Castrignano.

The brick-effect texture, chosen in the pastel blue Balene shades, teamed with glossy white, brings out the cool, casual mood of the kitchen, creating a cheerful, carefree style.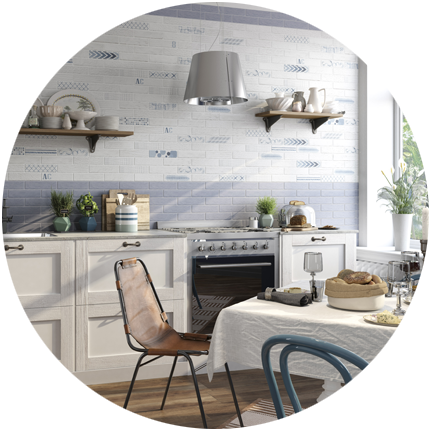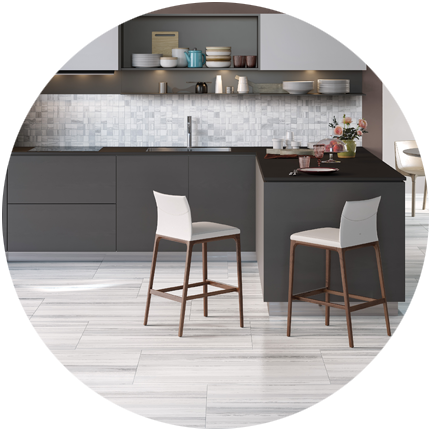 Impressively hard wearing and easy to clean, stoneware is also the perfect choice as a result of the numerous effects it's able to reproduce.

One that is undoubtedly proving particularly successful is the marble effect, definitely one of the top choices for elegant, sophisticated kitchens, as you can see from our Palissandro collection, which comes in a variety of sizes - 30.5x60.5, 30x60, 60x120 and 30x120 rectified, with a lapped version also available.