News
style advices
and curiosity
from the world
of ceramic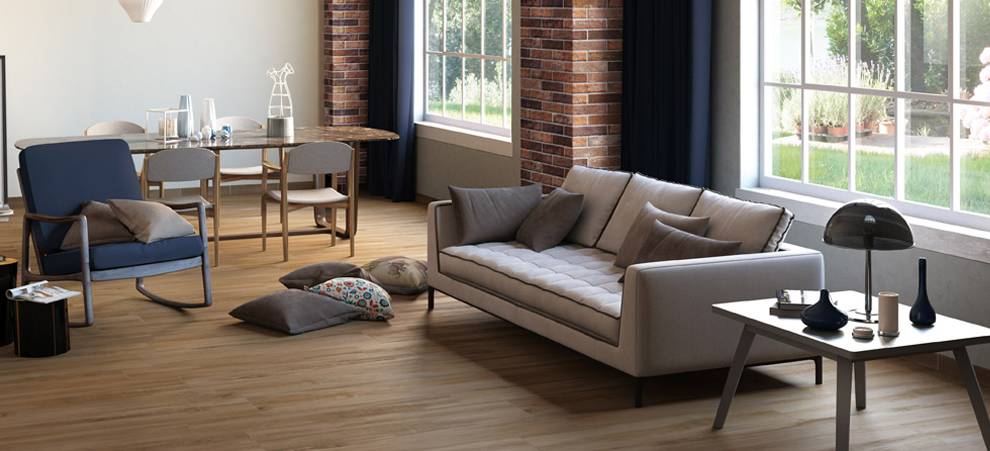 Top 2016 trends
The new year is on its way, and there's no better time to join us for a look at what have been the main floor and wall covering trends during 2016.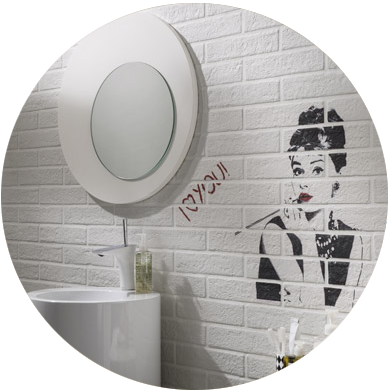 Just as popular as the previous year, brick shows no signs of slowing down on its conquest of interior design trends.
The brick effect is the ideal solution for those seeking to bring an undeniably chic urban allure to their home, as our Brick Generation project's New York collection shows, with its 6x25 size tiles that take their inspiration from the Big Apple, bringing all the iconic magnetism, colour and industrial chic style of the metropolis right in to your rooms.
There are few materials more able than wood to bring such a smooth, sophisticated look to your rooms.
Its raw yet graceful grain teams with the technical performance of porcelain stoneware, adding up to the perfect covering material. This has proved a winning combination once again in 2016, chosen by all those seeking to enjoy the exquisite natural beauty of wood without the need to cut down a single tree.
This is the philosophy behind our Greenwood collection from the Stoneware Forest collection.
The extraordinary resemblance to natural wood, thanks to the smooth shading effects, make Greenwood - also available in the 7.5x45 cm size – the perfect product for every room in the home, and ideal for combining with brick. Success is guaranteed.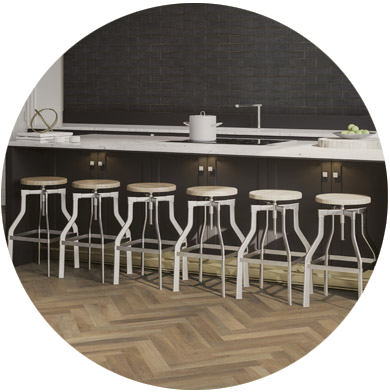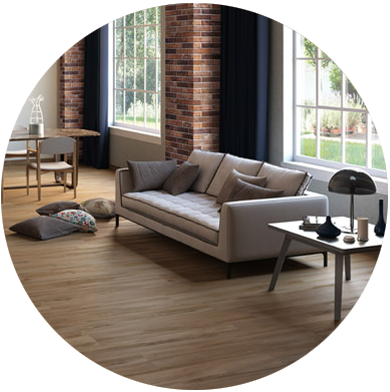 The off-white of the walls as a base for "color-block" effects created along with the furnishings: 2016 has offered us a brand-new, original mix of colours, in which classic white and black are joined by contrasting shades, from bold to more subtle.
An example? Our Decapé, available in the rectified sizes 20x120 and 30x120 in the honey shade, is perfect for teaming with wall coverings and furnishings in different colours, such as red, blue and ivory.