News
style advices
and curiosity
from the world
of ceramic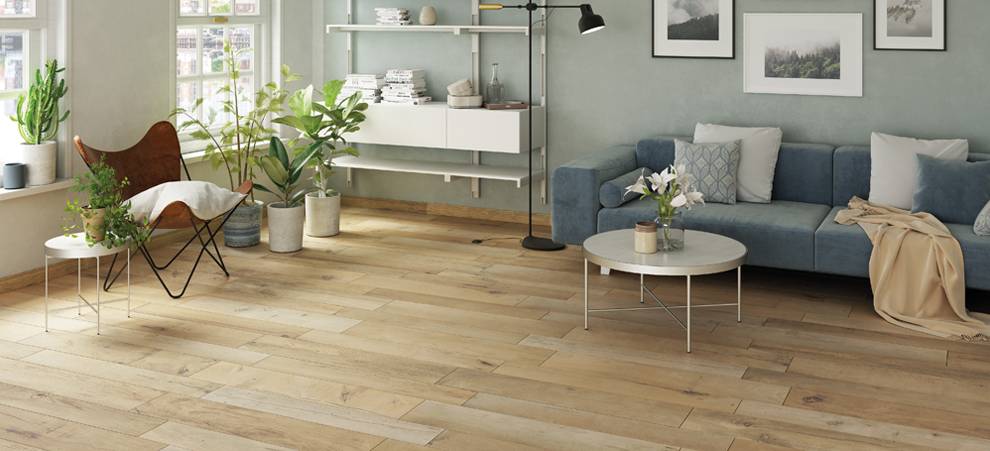 Wood-effect porcelain stoneware or parquet?
When it's time to choose flooring, the wood effect has a widespread appeal, thanks to its ability to bring a touch of comfort and elegance to any setting. The next question is: parquet or porcelain stoneware?
Renowned for its excellent resistance to breakage, abrasion and impact, wood-effect porcelain stoneware is an incredibly versatile material, by no means inferior to traditional parquet, and perfectly in line with sustainable building techniques, as well as eco-friendly.

Get inspired.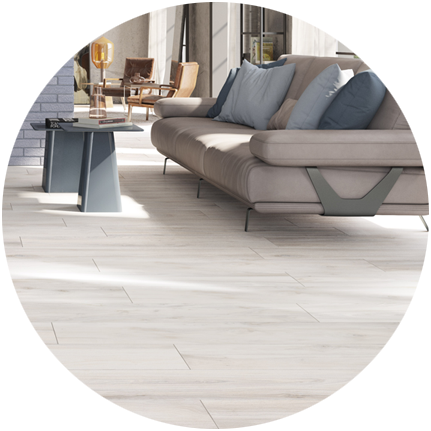 Contemporary classic appeal
The sophisticated Woodie collection, inspired by delightful Italian walnut, can be used to turn any interior into a setting of extraordinary beauty. The iconic appeal of the series, ideal for both classical and more minimal, metropolitan settings, is boosted by all the technical advantages of porcelain stoneware: the tiles are hard-wearing, long-lasting and waterproof, making them ideal for areas with heavy foot traffic or high levels of humidity, conditions in which traditional parquet reveals its biggest weaknesses.
The pleasantly dynamic surfaces created with Inwood tiles feature patterns of extraordinary depth, created by the elegantly realistic, authentic grain and shifts in tone typical of wood. This collection is ideal for designing both residential and commercial interiors with the accent on combining an extremely natural look with an engaging, sophisticated design. Inwood teams all the vitality and charm of wood with the hallmark qualities of porcelain stoneware, in particular one significant advantage it offers over parquet: it is easy to clean and does not require any particular treatments or the use of oils, wax or polishing necessary for the ordinary, regular maintenance of natural wood flooring.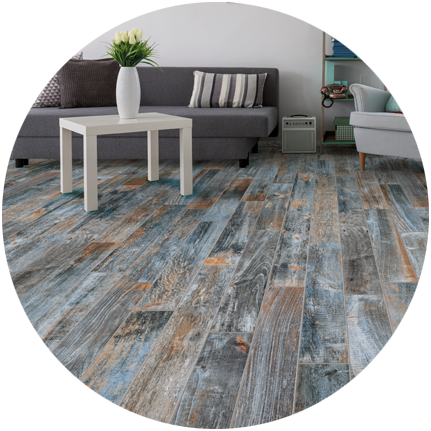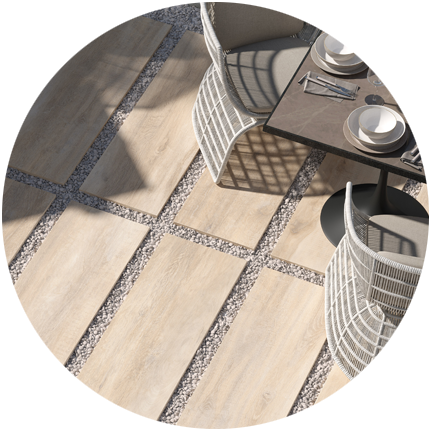 The parquet effect even for outdoors
Ideal for outdoor projects, the 2cm extra-thick wood-effect stoneware tiles from the Greenwood collection offer further undisputed advantages over traditional parquet: the La Foresta di Gres series is frost-proof, resistant to chemical agents and the elements, and maintains its characteristics unaltered even when laid outdoors. What's more, Greenwood also comes in a specific finish for indoors, allowing for perfect colour continuity between indoor and outdoor areas.
The gnarls and veining effects that grace the surfaces in the Bricola collection offer all the beauty and emotion of wood flooring without having to sacrifice a single tree. Compared to parquet, porcelain stoneware is more eco-friendly and compliant with sustainable building principles, and offers an incredibly versatile array of sizes and colours; a perfect example is the La Foresta di Gres, which comes in six different shades, including the engaging, sophisticated Miele in the photo.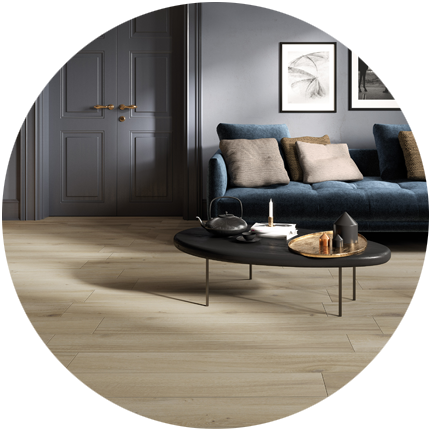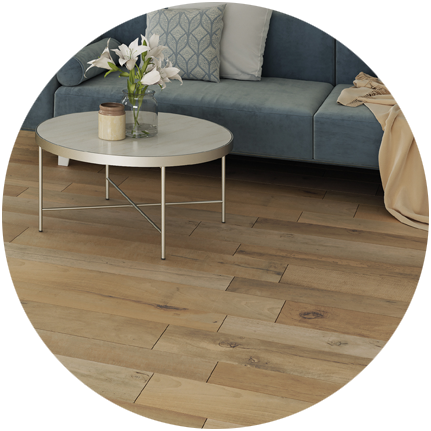 On the subject of wood-effect porcelain stoneware, we're delighted to present the new alder-inspired Aspen collection. Available in two pressed sizes, 15x100 and the new 20.5x100, the collection is ready to delight with its engaging shades of Greige, Beige, Brown and Dark: extremely classic colours that make Aspen the perfect option both for the floors and walls of a mountain chalet and for a loft apartment in the city.