News
style advices
and curiosity
from the world
of ceramic

Zen Style: where nature meets design
In our busy everyday lives, it's essential to have a relaxing, inviting home to come back to, a place where we can literally leave our worries at the door and find peace and tranquillity.
They call this style "Zen", which in Japanese means meditation, and in the context of interior design represents balance, harmony and relaxation.
Curious? Here are a few ideas on how to obtain this effect.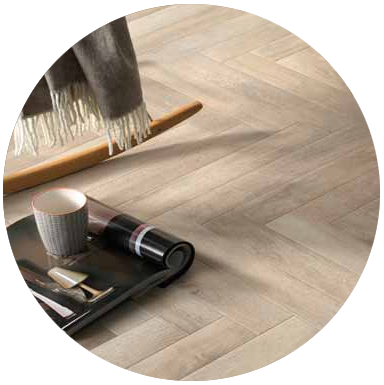 Zen style is passed onto pale, soft shades, such as:
> white,
> grey,
> shades of beige.
Colours able to convey a sense of calm and tranquillity.
The colours of a room directly influence the mood of the people who live in it, so relaxing shades are the way to go to guarantee a relaxing effect. It's equally important to ensure the colours chosen blend smoothly with one another, so take care to provide continuity between the floor and wall coverings.
The materials used must also be able to guarantee order, lightness and comfort, so go for natural fabrics like cotton and linen, able to bring a subtle sense of sophistication to the setting. When it comes to furnishings, Zen Style is characterised by clear, clean-cut, unfussy lines.
Choose natural materials that convey a sense of depth and a warm welcome, with simplicity and sophistication the concepts to keep in mind.
Don't forget the lighting. Lighting is of vital importance: place the accent on large windows to ensure plenty of light floods in. If this isn't an option, choose simple, no-frill lamps placed on the ground, or Japanese-style lanterns that give off a soft, atmospheric light.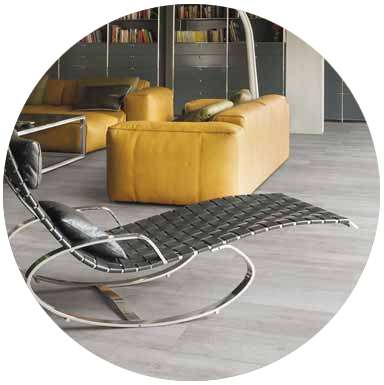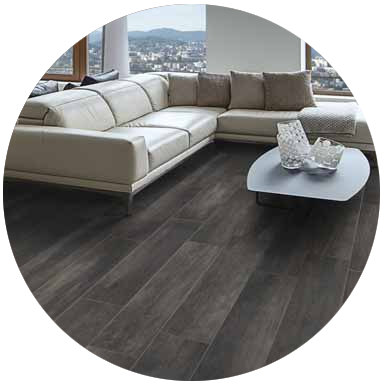 For the floors, Zen style prefers wood, the material that most readily conveys a sense of nature, a flight from the hustle and bustle of the city. A variety of combinations are possible: you can choose a light-coloured wood for the floor, teaming it with furniture in darker shades, for a smooth colour scheme that invites reflection.
Alternatively, a dark brown or black wood on the floor brings a composed, elegant, Zen Style air to a setting.
Faithfully reproducing the allure of wood, the Greenwood collection, from the Stoneware Forest project, comes in a discreet range of colours with a poised, elegant appearance. In the new classic parquet sizes 7.5x45 and 24x120, the colours in the Greenwood collection, such as white and greige, are perfect for any kind of room, combining nature with design in an embrace in which style is guaranteed.