News
style advices
and curiosity
from the world
of ceramic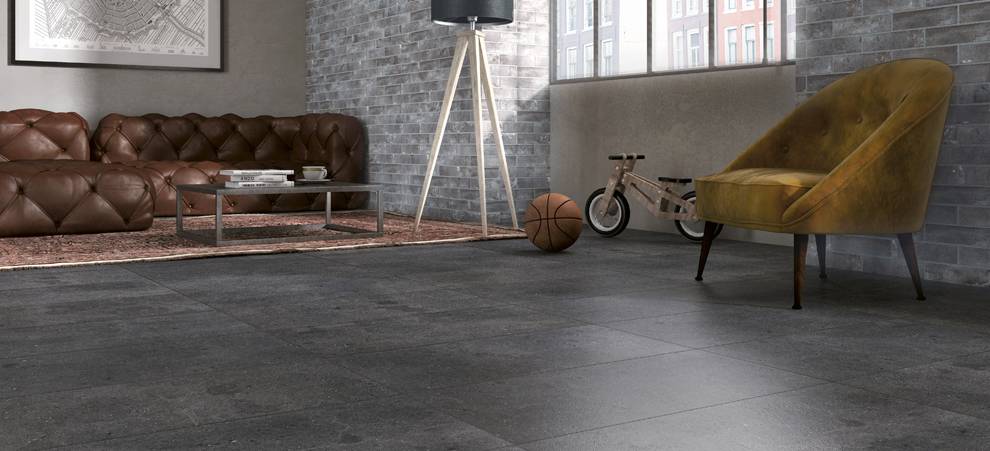 Black flooring? Best coordinated with
Everyone knows that black is already elegant on its own, but black is also one of those colours that requires great attention to the way it is mixed together with other elements in the home or certain other indoor rooms.

It is all a question of skill in choosing the right shades, which should not make the room seem too dark, without losing that allure that can be obtained with black more than with any other colour.

We suggest the following combinations.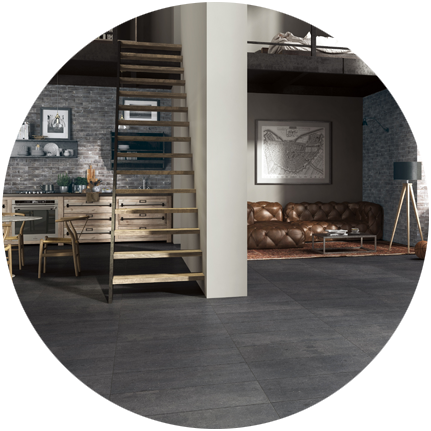 To brighten up a room with black flooring, white is not always the answer. In fact, any other shade that is equally as neutral is fine, as long as they fill the room with light without making it too boring or repetative. An example? Look at the tone-on-tone shades called NCS-Natural Colour System®© of our Galaxy collection. Together, they form an incredibly sophisticated scale of greys with metropolitan charm, a perfect colour range for the creation of a strong, never-boring balance of colours.

Are you afraid that neutral tones can become too cold or anonymous when teamed with black flooring? In this case, we recommend choosing more vivid, net colour contrasts for a modern, designer touch. Make way for cumin, cinnamon and poppy seeds: it isn't a shopping list for spices but the range of colours in the NCS®© collection that are ideal for toning down the rigorous appearance of black to bring out all its intriguing beauty.