News
style advices
and curiosity
from the world
of ceramic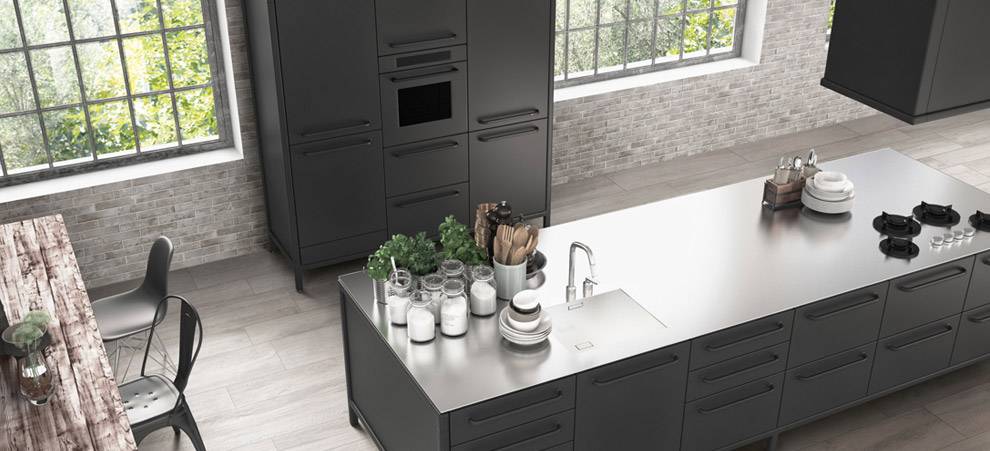 Country style in the kitchen!
We all know the kitchen is the heart of the home, the place where friends and family most often like to gather in a warm, convivial, inviting atmosphere. Sounds familiar?
Sure, these adjectives describe the country style that's sure to appeal to fans of the old-fashioned kitchen. Unsure what kind of floor and wall coverings to choose to give your home a touch of rustic chic? Relax: we've got it all under control.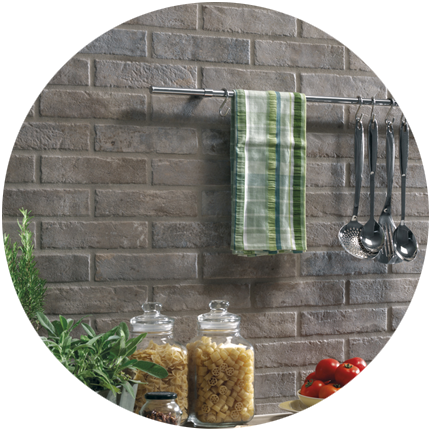 Brick all the way with Tribeca
Tribeca is one of the most popular collections in the Brick Generation project.
The rough-and-ready elegance of these stoneware brick tiles is perfect for bringing an aged look to the kitchen, while ensuring an impressively sophisticated finish.
Perfect for teaming with country-style or shabby chic furnishings, Tribeca is available in a wide, versatile variety of colours - sand, white, old red, mud, multicolor and grey.
Nothing like wood for the country look
Classic, sophisticated and with a beautiful, characteristically imperfect finish.
The wood effect of Ever is perfect for those seeking a natural style in which nothing is left to chance. The new Rondine home collection comes in sophisticated, earthy colours, further enhanced by the nuances and shading created by the intersecting gnarls and grains of the wood.
Available in the rectified sizes 30x120 (12"x48") and 20x120 (12"x48"), Ever has a truly timeless allure that makes it a must-have for a country-style kitchen, down to earth yet sophisticated. The icing on the cake?
Porcelain stoneware is the ideal ceramic material for the kitchen, because it's easy to clean and resistant to stains, aggressive substances and acids.
Practical and stylish, all in one.