News
style advices
and curiosity
from the world
of ceramic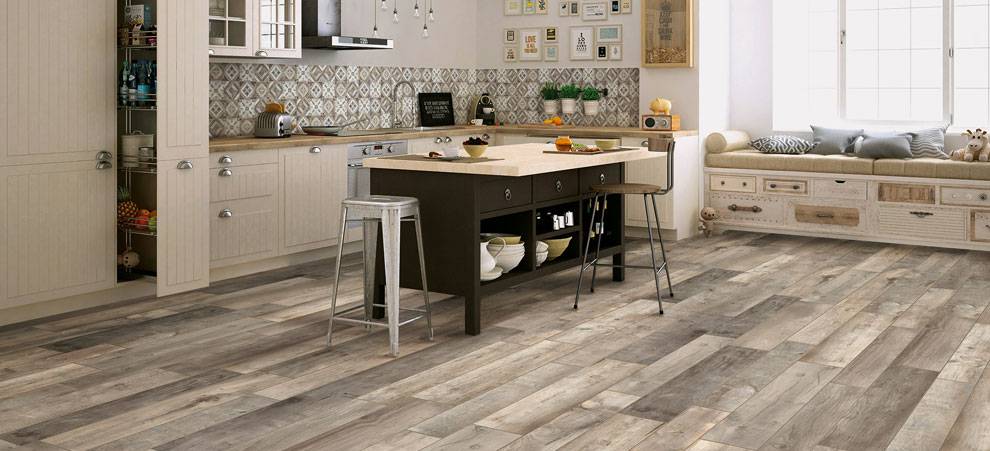 Coverings 2018 - Ceramics Made in Italy by Ceramica Rondine conquer America
New porcelain stoneware collections that take their inspiration from the world of natural stone: classic cementine tiles or ultra-modern material textures, they're all able to offer versatile, innovative solutions.
There were plenty of new floor and wall covering products on show at the 2018 edition of Coverings, the most important trade fair event in North America exhibition, held in Atlanta from 8 to 11 May.
The US event saw the exclusive launch of four new collections: Swing, Pietre di Panama, Aspen and Industrial Color Chic, dedicated to a heterogenous audience made up of architects, project designers, retailers and private customers.
Able to respond to the style and function demands of home decor and project design, the new collections explore new areas of material and color, opening up a world of new opportunities for the use of porcelain stoneware.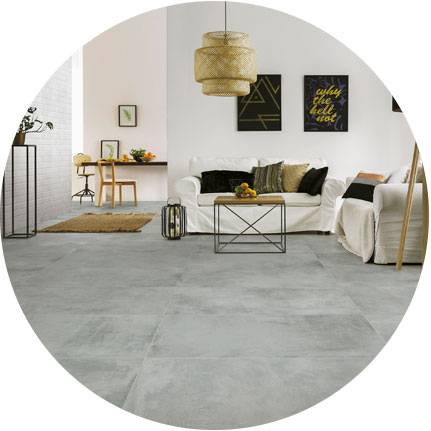 An example of this is Industrial Color Chic, a collection able to bring new character to concrete, making it fresh, dynamic and incredibly modern, thanks to the six colors - Turmeric, Royal Blue, Sage, Smoke, Jet and Cloud – and the variety of sizes – 60x120, 60x60, 30x60 rectified, 30.5x60.5, 60.5x60.5, the 30x30 mosaic and the 5-10-15x60 module – that can be used to bring a distinctive, trend-inspired touch to any setting.
Sophisticated decorations that bring a contemporary edge to the traditional cementine tiles: this is the hallmark of Swing, a new concrete-look porcelain stoneware collection that's ideal for bringing an original touch of charisma to floors and walls. A variety of creative solutions can be shaped using the versatile 20.3x20.3 size and the five shades available: White, Dark, Grey, Almond and Ice.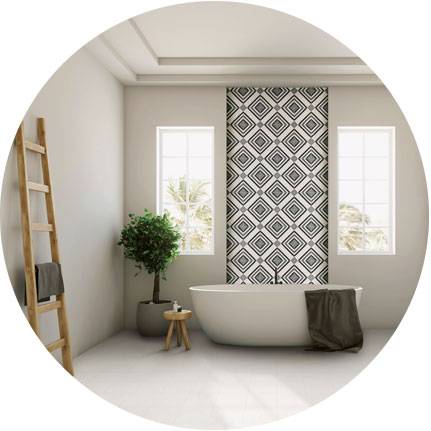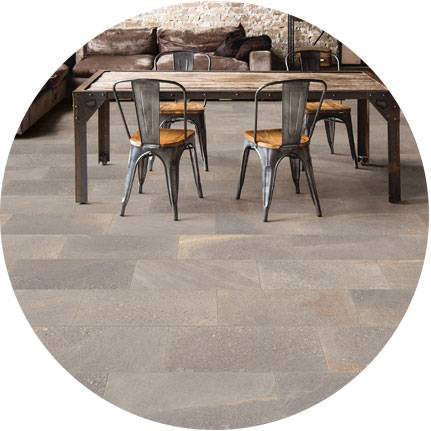 A rigorous yet inviting material allure is the hallmark of the Pietre di Panama series, which comes in 4 colors – Brown, Grey, Dark and Taupe – able to bring a casual, minimal-chic elegance to modern living spaces. The four sizes available – 60x120 – 20x120 – 30x60 and 30.5x60.5 – are the perfect response to the demands of residential and contract settings.
Traditional blends with modern on the surfaces in the new wood-effect Aspen porcelain stoneware collection, a new addition to the already large La Foresta di Gres catalogue. Created in the sizes 15x100 and 20.5x100 sizes, the series offers an extremely realistic, strikingly natural wood effect, in four colors: Beige, Brown, Dark and Greige.