News
style advices
and curiosity
from the world
of ceramic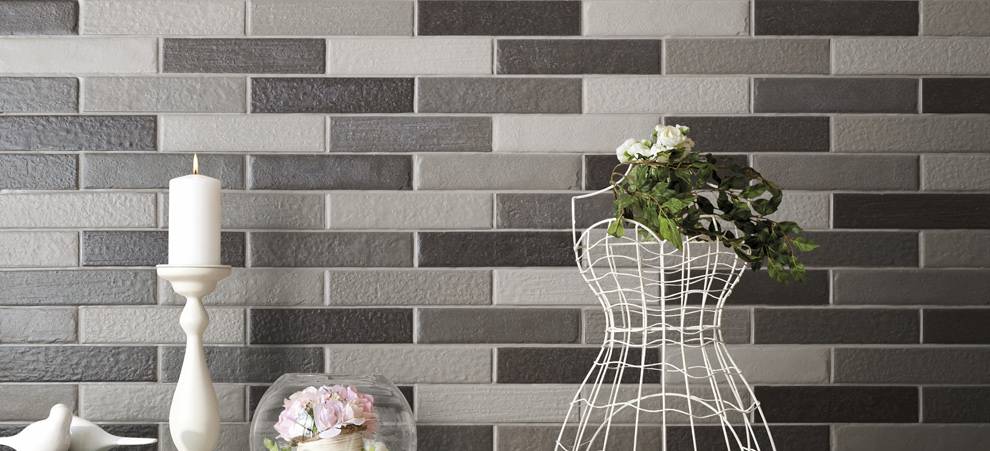 Each to their own style: but which to choose? A few tips!
Some go for a subtle, no-frills look, while others prefer a more showy, Baroque-like approach. We all have our own tastes, but it's style that counts. And that's the big question. What's yours?
How can you fight your way through the jungle of trends, colours and materials to find the look that really suits you? I've got a few tips to help you give your home a style that really reflects your personality!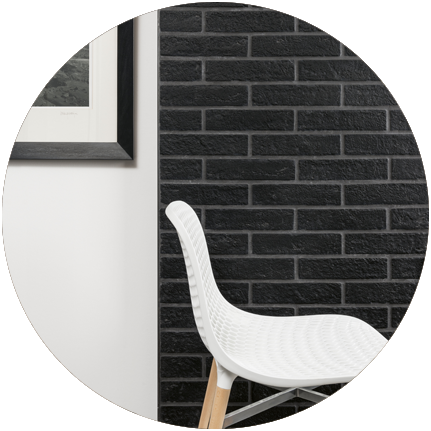 It all starts from you. Your home is your castle, your refuge, the place you retreat to from the stress of everyday life going on around you. So make sure the furnishings you choose fully reflect your preferences and peculiarities. An example?
If you're a fan of contemporary design, go for clean-cut lines and basic colours, perhaps adding a bold touch of character by factoring in details with an industrial edge. Starting from the wall coverings.
- Rondine recommends:

The New York collection, part of the Brick Generation project, is ideal to give your home a striking, confident touch, in a style that recalls the elegant street fronts of Brooklyn Heights or the Upper East Side.
---
Very often, when it comes to choosing furnishings for a home, we let ourselves get carried away by a desire to buy everything brand new, forgetting or neglecting the elements already present.
Take a tip: make the most of what you have! In a sitting room where the focal point is the fireplace, you might want to enhance that feature with an eclectic, striking wall covering choice.
- Rondine recommends:

The London model, which comes in warm, sophisticated shades (like the Brown in the photo), is an elegant choice that looks great with country-style, classic or vintage furniture.
---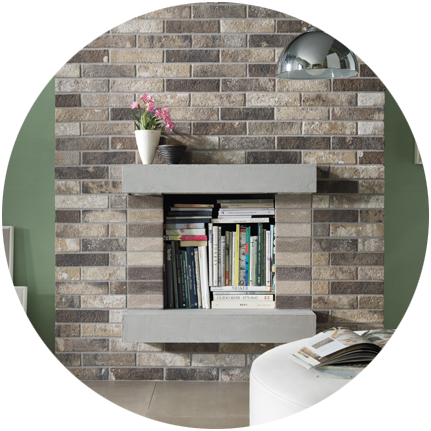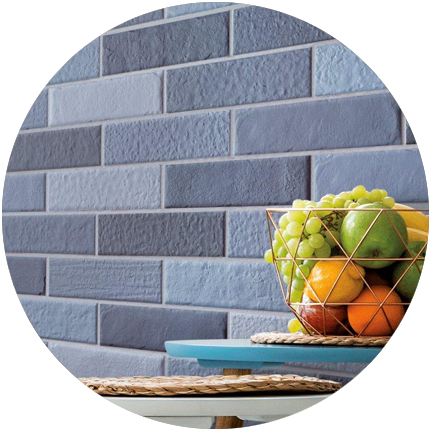 Monotony isn't a question of colours or materials, but about how able we are to use them to furnish and decorate our home. So my last tip is this: think big, and don't be afraid to experiment.
- Rondine recommends:
Urban & Colors, in shades of blue, light blue and brown, offers a series of elegant, versatile options, ready to bring a unique touch of style and colour to any setting. There are two variants available: plain or mix/degradé, both ideal for bringing a truly personal touch to the home, leaving the mundane and the ordinary at the door!