News
style advices
and curiosity
from the world
of ceramic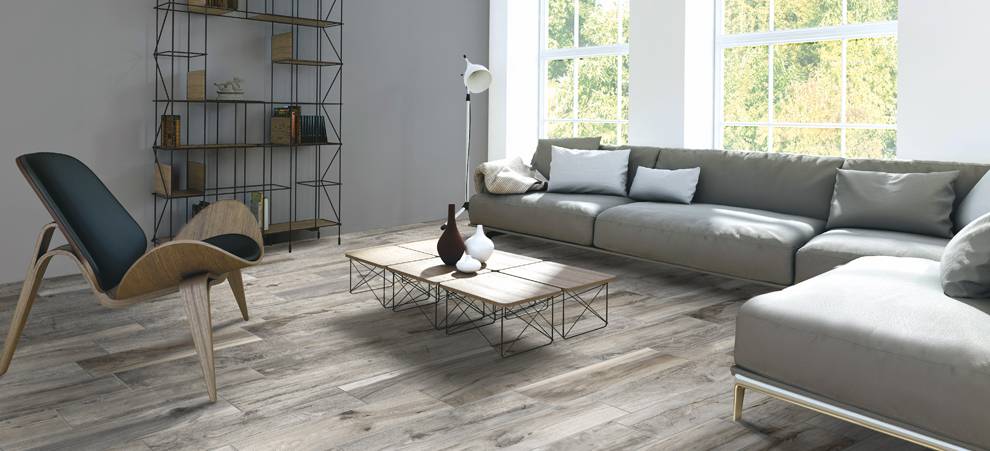 How to clean wood-effect porcelain stoneware
One of the main advantages of wood-effect porcelain stoneware is that, once laid, it requires no special maintenance to keep it looking fresh and new. This article gives you some tips on how to effectively clean our ceramic surfaces in wood-effect stoneware in order to further enhance their elegance and beauty.
Cleaning wood-effect porcelain stoneware after installation
It is important to properly wash the tiles after they have been laid to remove any dirt residues (mortar, glue, paint) produced in the manufacturing stage. For this purpose, we recommend thoroughly cleaning the tiles with buffered acids to completely dissolve and remove all dirt residue. Make sure to rinse well until the wash water runs clear.
Liquid extractors are also useful for removing dirty wash water, preventing it from being moved from one place to another. Once the tiles have been laid, the tiler should wash the floors in wood-effect porcelain stoneware with a buffered acid solution to prevent insufficient or late removal of grouting residuals to leave marks or lines that may be difficult to remove.


Epoxy mortar can be used in special applications that require waterproof grouting, making sure to carefully follow the manufacturer's instructions reported on the packaging and the methods of use.

In fact, incorrect application of epoxy mortars may irreversibly impair the look and colour of the tiles. For this purpose, Fila has introduced a specific cleaner for epoxy residues, FILACR10.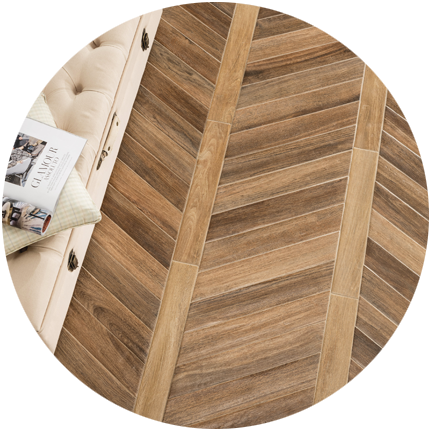 Removing marks from wood-effect stoneware
One of the most common problems associated with new floors in wood-effect porcelain stoneware is the appearance of marks just after they have been laid, in particular shoe prints. To remove these and other marks, we recommend using an acid detergent such as Deterdek by Fila, carefully following the recommended dilution percentages on the container.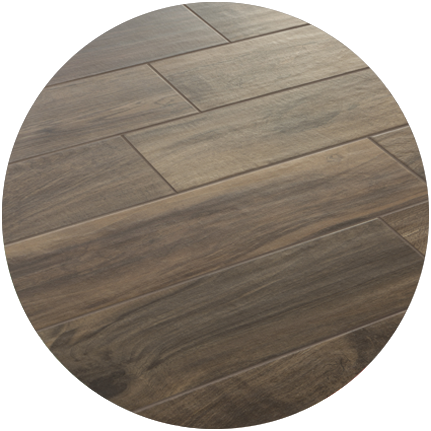 After carrying out an initial test on a small portion of the surface to ensure that the dilution is correct, proceed with cleaning the entire floor in wood-effect porcelain stoneware: Deterdek does not give off harmful fumes and combines the descaling action with an effective cleaning action.

In case of particularly stubborn marks, a more concentrated detergent can be used, provided that it does not contain hydrofluoric acid, which can damage the ceramic surfaces.
Routine maintenance of wood-effect porcelain stoneware
To keep your wood-effect porcelain stoneware clean, we recommend that you clean your tiles daily with a neutral detergent such as Fila Cleaner, a delicate product that does not leave any residue on surfaces.

Periodic impregnating stain-resistant treatments are also recommended to protect the floors from damage caused by markers, ink, rust or other products with high penetrating ability.