News
style advices
and curiosity
from the world
of ceramic

SOS space! How can I make a room look bigger?
How many of us would say we have too much space in our home?
Let's be honest: the problems regarding organisation in our homes are more often not related to the lack of space. Sometimes all we'd need is that one extra room to arrange and tidy away out stuff and make the most of our home, shaking off that sense of saturation so many of us are all too familiar with. But as we all know, it's not always possible to embark upon renovation work to boost the space at our disposal.
So how can we get the best out of small rooms and organise our homes more effectively, making everything look bigger and more appealing? We asked our trusted expert in style and interior design, Andrea Castrignano, who's great at giving advice and suggestions able to offer as a new angle on what we're used to seeing every day. Here's what he said.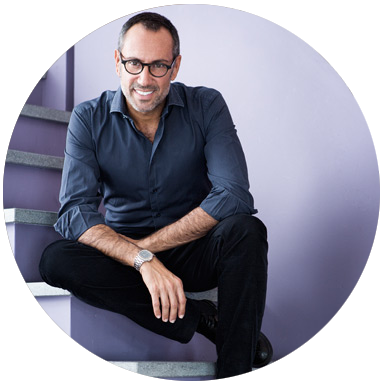 When we've got small rooms and not enough space, there are some major errors it's important to avoid. What are they, Andrea?
Furnishings must be spread out evenly; it's vital to avoid a cluttered look. Accessories should be few but striking, and areas should be set aside and properly organised to tidy things away in style. The minimal look is the most suitable for limiting situations like this!
Our aim is to lighten up the space and make it look bigger. What elements can we do without?
Dark colours should be used sparingly and smartly, for sure.
What are the most important strategies to adopt?
There are no standard rules to follow, because no two projects are alike. It's important to start from the aims and desires of the client. Their tastes, styles and favourite colours will see to the rest: everything is highly personal, and it's important to grasp all the finer points. We'll then decide on the style together: that's crucial.
There are lots of variables and elements to take into consideration. As soon as all the necessary input has been brought together, it's time to move onto the right colours and furnishing ideas to create a surprising effect!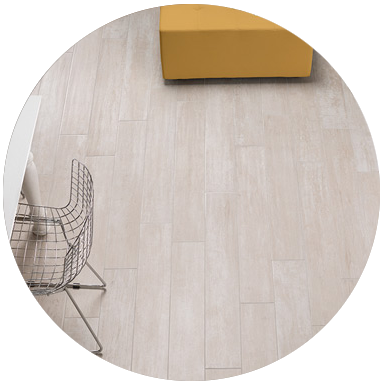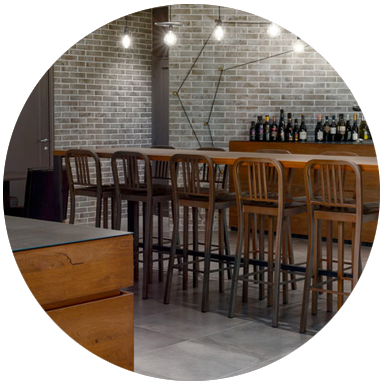 Is combining two rooms (such as the living room and kitchen) a valid idea?
It can be, sure, why not? It's important to take logistics, comfort and a sense of style into consideration, though. A seamless effect has to be created, starting from the colours and extending to the floor and wall coverings. Ceramic material can do a lot these days to create this seamless look, and there are some interesting solutions to be found on the market. From this point of view, one I might suggest is the Amarcord collection by Ceramica Rondine: two products in one.
_________________________
At Ceramica Rondine, we've chosen cotto for the kitchen or the living area, for a classic, inviting touch, while for the sleeping are, we've opted for the wood effect, because of the uniquely enveloping atmosphere it's able to create. The great advantage of Amarcord is that it can be combined perfectly with Tribeca, a collection from the Brick Generation project, the solution that gives the walls of the home the vintage appeal of the open brickwork we still find to this day on the facades of the world's most vibrant big cities, steeped in post-industrial history. With Tribeca on the walls, we're able to obtain a perfectly coordinated look throughout the home: cotto, brick and wood, 3 materials that create a smooth effect across all the surfaces.
What characteristics should floor or wall coverings have?
Floor and wall coverings should be attractive to look at, but they also have to be able to stand up to wear and tear and adapt to changes over time. There are a number of materials able to combine these important factors and to guarantee excellent performance in terms of hygiene and durability. I would have to go for ceramics, though: they make an exemplary contribution to furnishing projects and also play an important technical role, because they stand up to stress without deteriorating or suffering damage, as well as being anti-slip, waterproof and safe.
_________________________
The latest project from Ceramica Rondine is an example of how ceramic material is perfectly able to combine a beautiful appearance with practical appeal.
Brick Generation is a brickwork solution reminiscent of the facades found in the big cities: large walls of open brickwork with a striking, post-industrial allure. If space is limited in your home, the best solution is New York, a tile inspired by the most characteristic areas in the Big Apple. The colours, especially white and almond, help give rooms a bright, airy look, adding a sophisticated touch of class.