News
style advices
and curiosity
from the world
of ceramic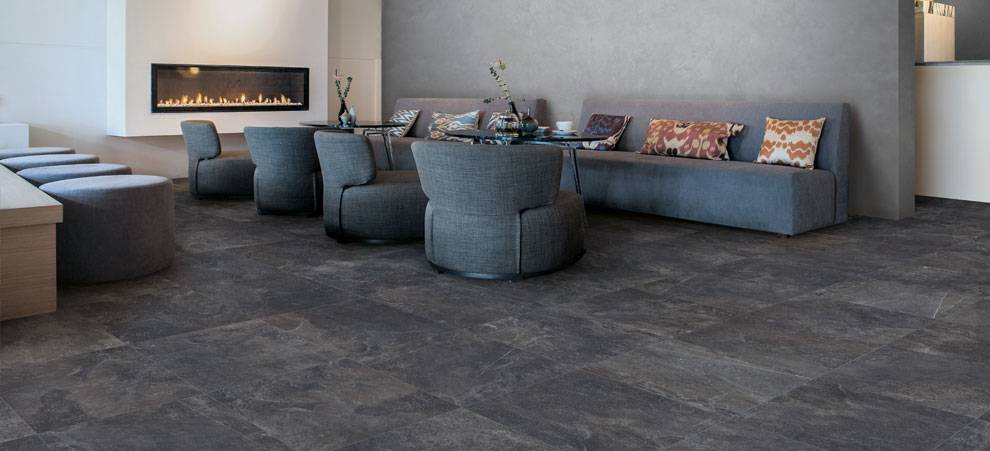 Stone effect, for authentic style!
The no-frills elegance and delightful material texture add authentic added value to the design of any home: natural stone continues to prove very popular. The only drawback?
The constant care required to preserve its iconic beauty, which we don't always have time for in our frantic everyday lives.
Porcelain stoneware covering materials, on the other hand, are both hard wearing and easy to maintain, offering a perfect imitation of the characteristics of a huge variety of natural stone types.
Here's what we have to offer.
The excellent technical performance guaranteed by porcelain stoneware, long-lasting and easy to clean, makes it one of the most popular materials for interior furnishings. In particular, stone-effect stoneware is the ideal solution for creating sophisticated, contemporary indoor settings, and is easy to team with any kind of furnishing style, from ultra-classic to modern, designer looks.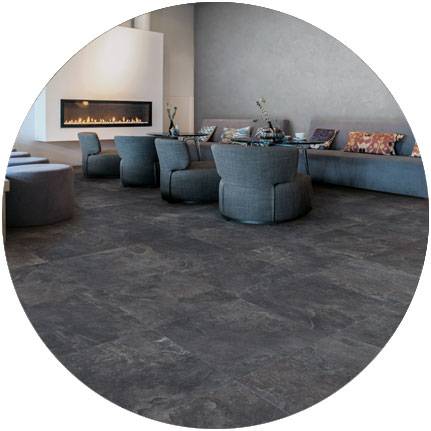 A perfect example is our Ardesie stoneware collection. The Dark colour chosen for the floor brings a smooth, even look to the whole setting, adding major appeal and personality.
The 60x60 size is also an excellent solution to optimise cuts and waste during laying.
One of the advantages of choosing porcelain stoneware over natural stone is that it is resistant to chemicals, stains and abrasion, and it also offers impressive slip resistance. These characteristics make it suitable for laying in kitchens and in public premises, as is the case with our Pietre di Fiume.

The series, which comes in a variety of sizes and decorative elements, is perfect for creating extremely modern, comfortable settings, given a distinctive touch thanks to the neutral shades in the collection, enhanced by the faithfully reproduced differences in tone typical of the natural stone.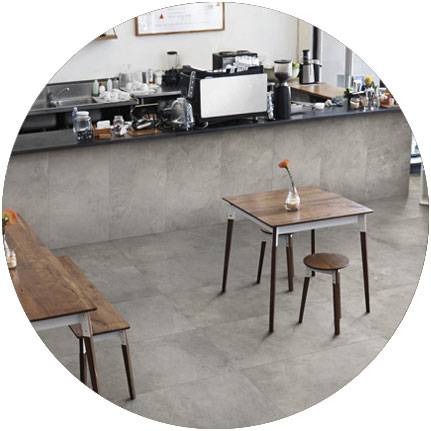 The essential, contemporary style of stone-effect stoneware is also suitable for outdoor settings such as balconies, terraces or garden areas, because it is frostproof and the colour remains unaltered over time. Continuity between indoor and outdoor areas is particularly on-trend at the moment, and an excellent option to guarantee this is our new Quarzi collection.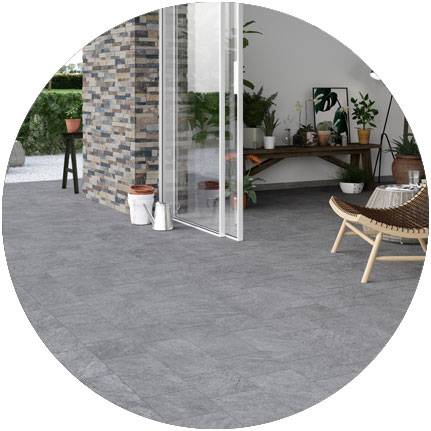 The series takes its inspiration from the textures and tones of quartzite, faithfully reproduced on porcelain stoneware and ready to take you by surprise.
Because of the two surfaces it comes in – one with R 10 coefficient of friction for indoor areas with light traffic and one with coefficient of friction R 11, ideal for outdoors – Quarzi is ideal for achieving the same look indoors and outdoors, guaranteeing superb coordination and a sophisticated, timeless style.