News
style advices
and curiosity
from the world
of ceramic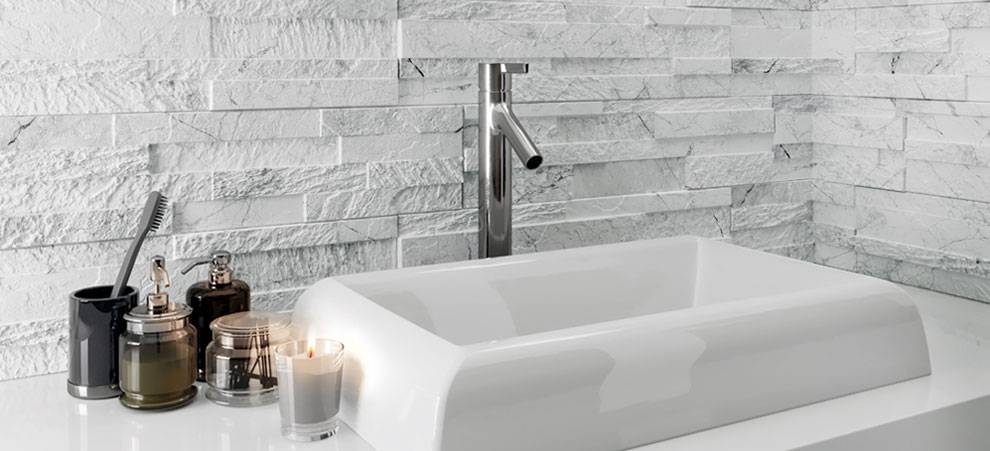 Three extra-creative bathroom wall solutions
When it comes to bathroom wall coverings, there is a huge range of solutions in terms of style, finishes and colour mixes. Here at Ceramica Rondine we've chosen three new porcelain stoneware wall coverings for you able to shape surfaces that are functional, modern and incredibly creative from a style perspective.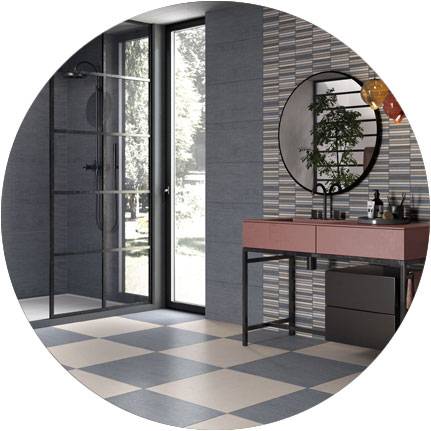 Fabric-effect bathroom wall coverings
The bathroom is one of those places in which it's easy and fun to experiment with shapes and colours, and Denim offers an endless variety of possible combinations. The fabric-effect porcelain stoneware collection brings a creative touch to bathroom wall coverings thanks to the mix of classy colours and the range of mosaics available, including the 30x30 curtain mosaic in the photo, in Blue and White.
3D-effect bathroom wall coverings
With the new Tiffany marble-effect stoneware collection – in the colour White in the photo – white tiles have never been so striking! An ultra-modern bathroom wall covering with a classic air, featuring surfaces that vary in thicknesses from 7 to 11 millimetres and can be used to create a three-dimensional design able to bring an incredibly contemporary, striking style to the bathroom.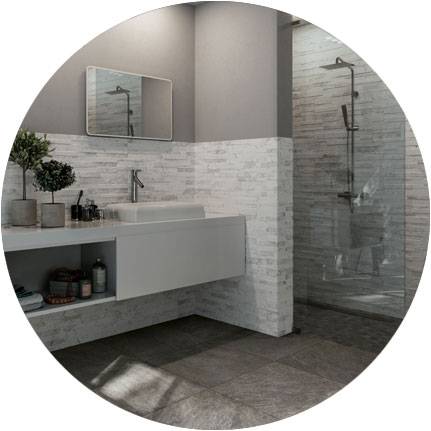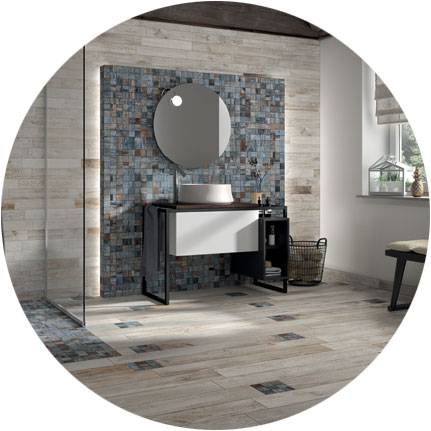 Wood-effect bathroom wall coverings
Designed to create a rigorous, yet warm effect, the Inwood wood-effect porcelain stoneware collection is ideal for bringing a light, tasteful touch to the bathroom. Used on both the floor and the walls, Inwood is able to create striking contrasts thanks to the sizes 7.5x45, 15x100 and the 30x30 decoration. The latter, combined with the lighter shades of the Sky colour, can be used to obtain a truly original, striking colour contrast.