News
style advices
and curiosity
from the world
of ceramic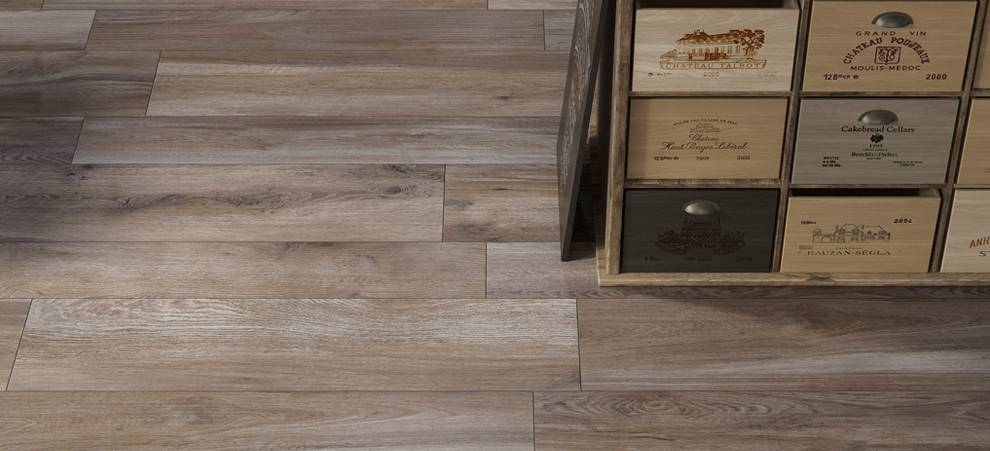 The wood effect: the king of floor coverings
When it comes to choosing the floor covering for your home, it's often the first solution that springs to mind: but parquet, pleasant to the touch and easy on the eye though it is, is tricky to maintain.
Today, the wood effect can be obtained with a wide variety of materials, first and foremost porcelain stoneware, which is extremely resistant and ductile. Of the trends most in vogue in interior design, the wood-stoneware combination is perfect for guaranteeing elegant, practical floor coverings. But what style is the most suitable for your home?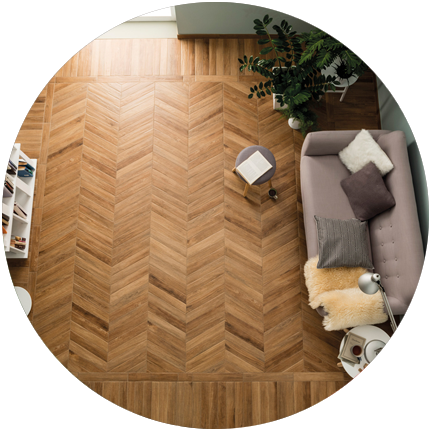 The nostalgic Chevron look of Vintage
Wood-effect tiles make for a luxury look, regardless of where – but often not how – they are laid. An example?
Take a look at the 7.5x40.7 cm Chevron tiles from our Vintage collection: there's an inexplicable, yet undeniable allure created by laying tile after tile in this sophisticated pattern.
With Vintage, the wow effect is guaranteed!
The subtle sophistication of Greenwood
Walnut, white, dark brown, beige (in the photo), black and greige: from darker shades to more classic and modern tones, the Greenwood collection – available in the sizes 24x120 and 7.5x45 - is ideal for creating a sophisticated parquet effect without having to work too hard to keep it looking great.
And for outdoor areas, we've come up with a Strong version: waterproof, frostproof and able to stand up well to the elements. Not bad, is it?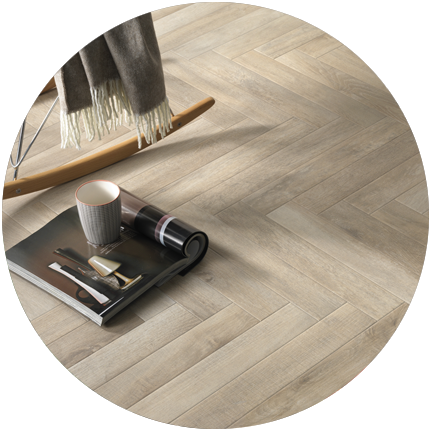 The country allure of Ever
An appealing, subtle wood-like texture can add that extra touch of style you need to really liven up a setting, adding depth and charm.
A fine example is the Ever collection, featuring distinctively deep nuances and shading effects created by intersecting grains and gnarls that mimic the beauty of natural wood.
So what floor covering would you choose for your home?