News
style advices
and curiosity
from the world
of ceramic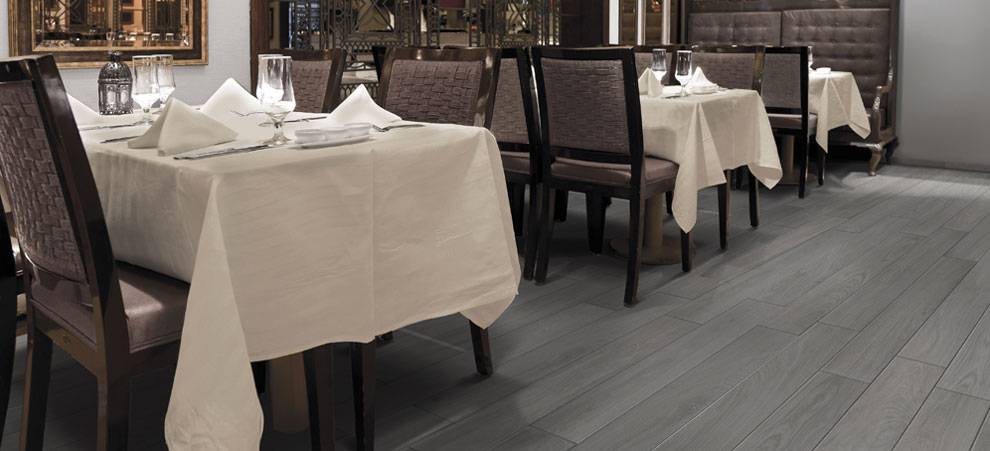 The colours of wood-effect porcelain stoneware: grey or white?
Wood-Effect Porcelain Stoneware is the ideal solution for wood-effect floors of any colour. Looking for elegant, sophisticated, mock-parquet flooring? Our collections are perfect for creating cosy, sophisticated settings, without neglecting quality and functional appeal. As regards floor tiles, there are two colours in particular you can't go wrong with: white and grey.
Grey wood-effect porcelain stoneware is incredibly versatile and combines effortlessly with a wide variety of furnishing styles and accessories, while the equally eclectic white is ideal for giving your rooms a touch of cool, aloof beauty.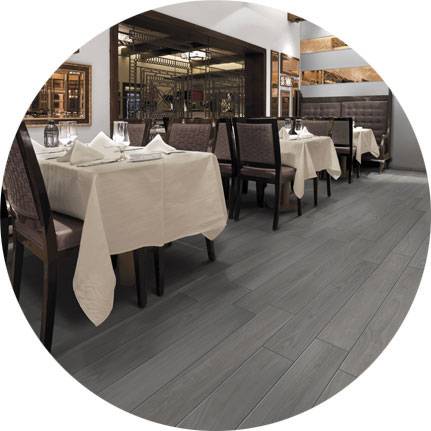 Grey wood-effect porcelain stoneware
Rigorous, simple and elegant, grey wood-effect porcelain stoneware is one of the most popular interior design solutions, proving a winning choice year after year for floor tiles. Perfect in darker shades such as anthracite to create a confidently contemporary mood, the paler shades of grey also offer a beautifully classy solution for floors, easy to team with other neutral shades to create incredibly sophisticated looks.

Shown here is an example with the NCS– Natural Colour System®© notated grey wood-effect porcelain stoneware Chalet collection. Given a unique finish by the "open brushing" effect, Chalet creates the wood grain look on stoneware in the 15x100 size and in incredibly versatile, sophisticated colours. In addition, the impressive slip resistance (R 10) makes it ideal for use both in the home and in public areas subject to light traffic.
White wood-effect porcelain stoneware
Compared to grey wood-effect porcelain stoneware, the white version is brighter, makes rooms look bigger and can be used to create some very interesting colour combinations. It is particular suitable for minimal styles such as the Scandinavian look, classic styles such as shabby-chic, or the more confident, contemporary industrial look.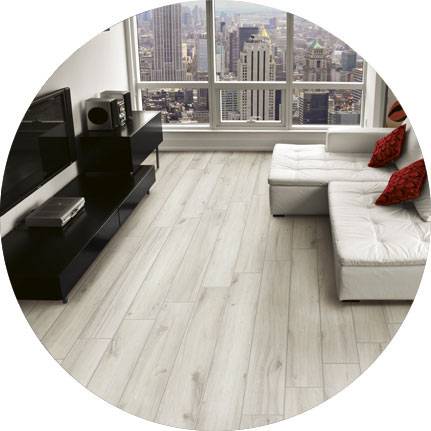 Whatever your favourite style, our Bricola series from the Foresta di Gres, in the white colour shown in the photo, is ideal in terms of performance and sophisticated style. Taking inspiration from the briccole, the posts that in the canals of Venice indicated the limits of the navigable areas, the series comes in two sizes, 30x120 and 20x120 rectified, and can be used to create contrasts with the truly original NCS®© shades, ideal for bringing out all the beauty of white wood-effect porcelain stoneware.
The advantages of stoneware over parquet
Whether you choose grey or white wood-effect porcelain stoneware, this ceramic material offers considerable advantages over traditional parquet, including superior mechanical characteristics (such as tread, wear and breaking resistance) and lower maintenance. It is also easier to clean, and has greater shock, scratch and frost resistance and lower environmental impact.