News
style advices
and curiosity
from the world
of ceramic
Modern floors: the best solutions for the home
Are you planning to renovate your home and are you looking for a modern and practical floor covering?
The current interior design trends favour stylistic solutions that are able to meet the needs of everyday living and also to add the right personality to the home. And in this respect, porcelain stoneware still dominates the scene.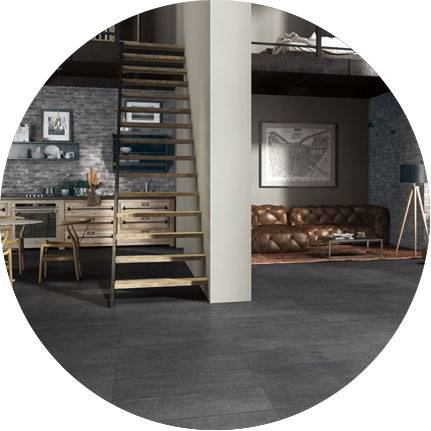 Modern rhymes with minimalist
The minimalist style is eternally loved for its many virtues and the fact that it is both practical and unfaltering. This trend can be fine-tuned on walls and floors around the home by choosing simple colours and pure lines with a total absence of frills.
The concrete-effect stoneware in our Galaxy collection interprets this stylistic and architectural concept to perfection, creating living areas that are rich in details. The NCS®© notation allows very refined, tasteful colour combinations.
Contemporary shades of grey
No colour more than grey is able to give a room a modern, sophisticated appeal. Here, we see how this is achieved with our new Quarzi series: a perfect replica of quartzite, the collection is a real passe-partout of style, ideal in any room around the home, it is easy to clean, impermeable and resistant. There are various sizes available, including 60x60, 30x60 and 30.5x60.5. This can also be combined with the mosaic 30x30 (as pictured), perfect for a truly original and unusual floor.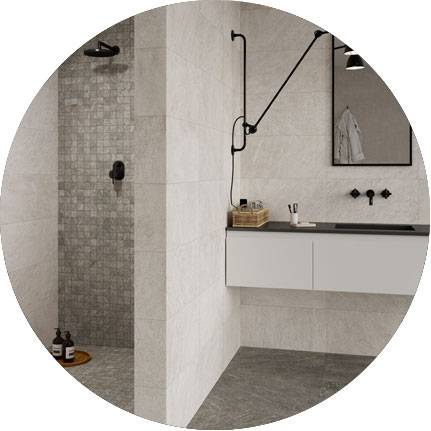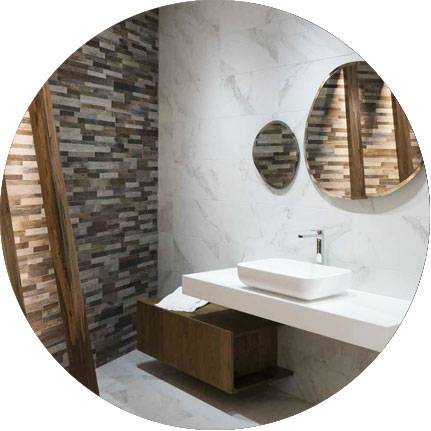 Mix&Match textures for the trendiest rooms
Talking of texture, also marble and wood can easily create an eclectic and very up-to-the-minute blend of materials. Fori Romani, for example, in the size 30x60 for flooring and wall tiles is the ideal choice of material to bring out the beauty of the three-dimensional effect of the wood-effect series Inwood 3D. Thanks to the variable thickness of the tiles of between 7 and 11 mm in the size 15x61, this series brings the walls to life with a truly dynamic and contemporary 3D design.