News
style advices
and curiosity
from the world
of ceramic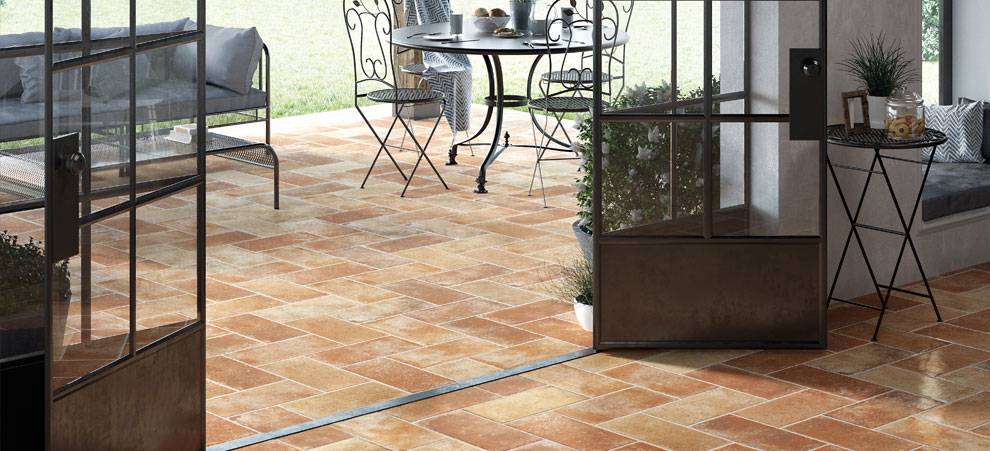 Return to nature and rough elements: the most sought-after environments, effects and colours of this 2019
We take a last look at the trends that have prevailed in interior (and exterior) design in the year which is coming to an end. 2019 has been a year in which there has been continuous experimentation with colours, dimensions and motifs for creating unique surfaces and coverings. 2019 has been marked by a new balance between naturalness and innovation.
New importance given to Outdoors
For contemporary spaces – designed to be functional and technological, but also aesthetically sophisticated – new importance has been given to outdoor coverings, worthy of the same attention as dedicated to indoor spaces for achieving the right balance between practicality and beauty and a continuity between environments made possible by the extreme versatility of porcelain stoneware.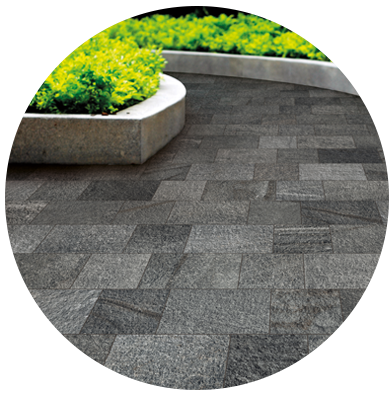 The spotlight has, therefore, been on outdoor environments, for which we have specifically designed the Le Cave collection, a stoneware that transforms the charm of quarry stone into timeless surfaces that are able to lend a touch of inimitable style even before crossing the threshold of the home.
With the le Cave collection, past and present meet thanks to the technical possibilities of porcelain stoneware that recreates the ancient material quality of Onsernone Grigio (grey), Barge Beige and Porfido Bruno (porphyry Brown), while guaranteeing resistance, durability and reliability with a thickness of only 20 mm.
Rough Material: the new canons of luxury
The rough material effect has been one of the rising trends in the last few years and has established itself as a protagonist in the interior design scene in this 2019 which has seen lively and authentic textures such as concrete and natural stone triumph. Part of the modern language of architecture, these essential and elegant materials inspire the Concrete and Pietra di Panama collections, two series created to satisfy those who love surfaces with a sculptured and naturally striking charm on the walls of their home, and not only.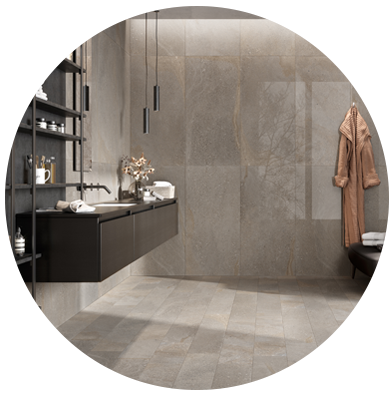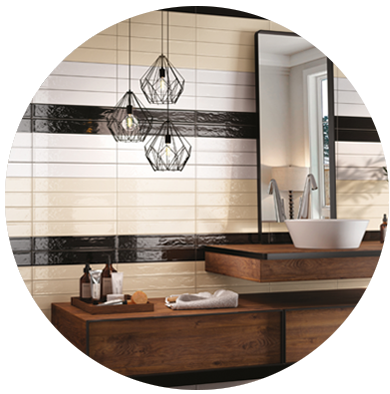 The 2019 trends for porcelain stoneware coverings have pushed towards extremes. On the one hand, extra-large size of tiles that reproduce continuous surfaces, recalling natural materials, including stone, marbles, woods and cements.

On the other hand, coverings in new very small 6.1x37 and 6x25 sizes in which the decorative aspect prevails, have also made their mark.

The new Solid and Skyline collections are, respectively, excellent examples of the above. The majolica effect of the first and the sophisticated brick-effect of the second are ideal solutions for obtaining entire walls, portions and boiserie of stunning impact.
Enlivened by modern plain colours, Solid and Skyline transform porcelain stoneware into surfaces with a metropolitan-chic style, infinitely customisable and in line with the trends of 2020 that see pastel colours and mix and match in pole position.