News
style advices
and curiosity
from the world
of ceramic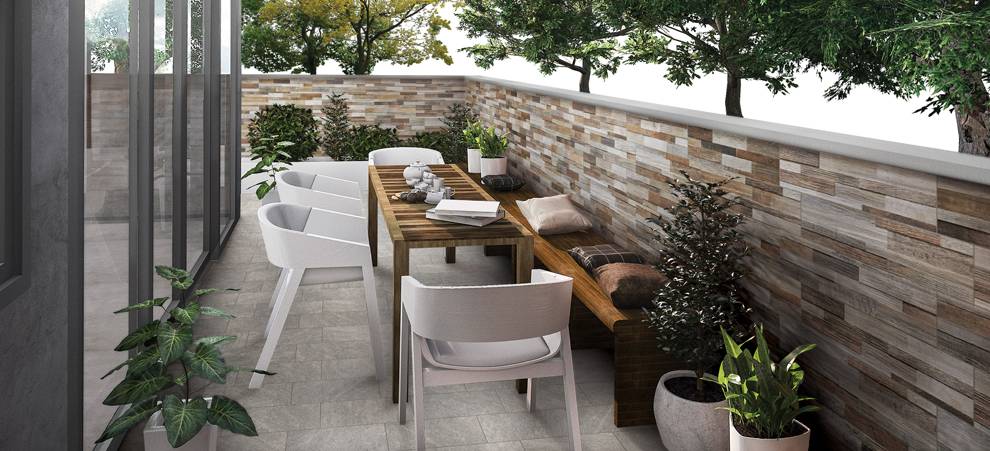 Spring at last: new solutions for outdoors
With the new season come new opportunities to embellish outdoor areas, for which Ceramica Rondine offers a series of porcelain stoneware floor and wall coverings that combine practical, hard-wearing appeal with style. These are must-have qualities for outdoor solutions, because porcelain stoneware is ideal for withstanding all kinds of stress and impact.
3D-effect tiles for outdoors
All the magic of the wood effect can also be found on the outdoor surfaces from the new Inwood 3D. porcelain stoneware collection. Created in three different colours, the series boasts tiles with thicknesses varying from 7 to11 millimetres, in the 15x61 size, which can be used to create covering materials with a simply magnetic three-dimensional design. The series is completed with the glued 20x10x15 interior and exterior corner tiles, perfect for obtaining a smooth, continuous effect.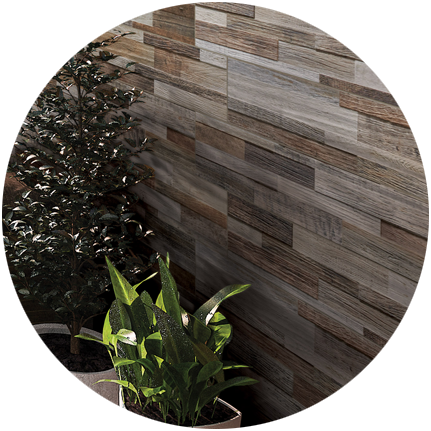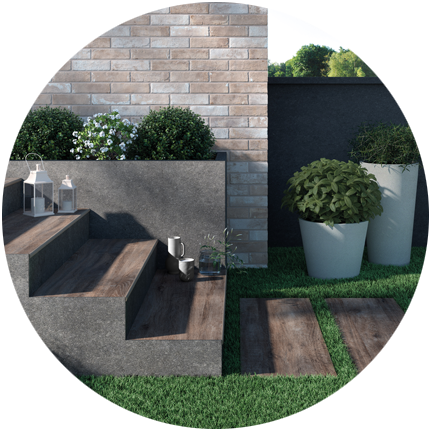 Wooden floors even in the garden
Versatile, frostproof, weather-resistant and exceptionally low-maintenance: these are just some of the many features that make stoneware an unbeatable material for outdoor floors, even with a wood effect. With Greenwood, in the 2cm-thick 40x120 size, all the warmth and beauty of wood becomes perfectly compatible with the outdoors, adapting easily to all kinds of ground and surfaces.
Stone-effect stoneware paving for outdoors
A perfect blend of technology and beauty, the Ardesie stone-effect stoneware collection is an excellent outdoor paving solution, thanks to the sizes 40x120 H20 with a thickness of 2 centimetres and 30.5x60.5, in the Strong version. In addition, the R11 textured surface in the collection offers excellent slip resistance, making it particularly suitable for use in outdoor areas even in the rain.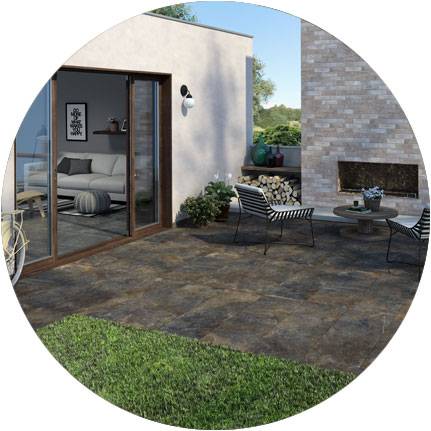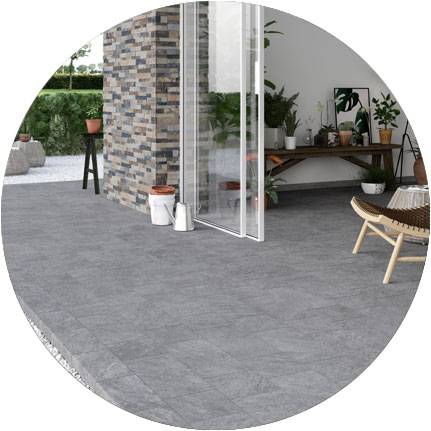 Another option we must mention for outdoor paving is Quarzi. The quartzite-effect stoneware collection guarantees excellent coordination between indoor and outdoor areas, thus allowing for a smooth, continuous effect that links all the areas of the home. We have studied three sizes in particular for outdoor areas – 20.3x40.6, 20.3x20.3 and 30.5X60.5 GRIP – ideal for installation anywhere and complemented by special pieces that can also be used for visible edges, protecting the base from the wear caused by the weather.