News
style advices
and curiosity
from the world
of ceramic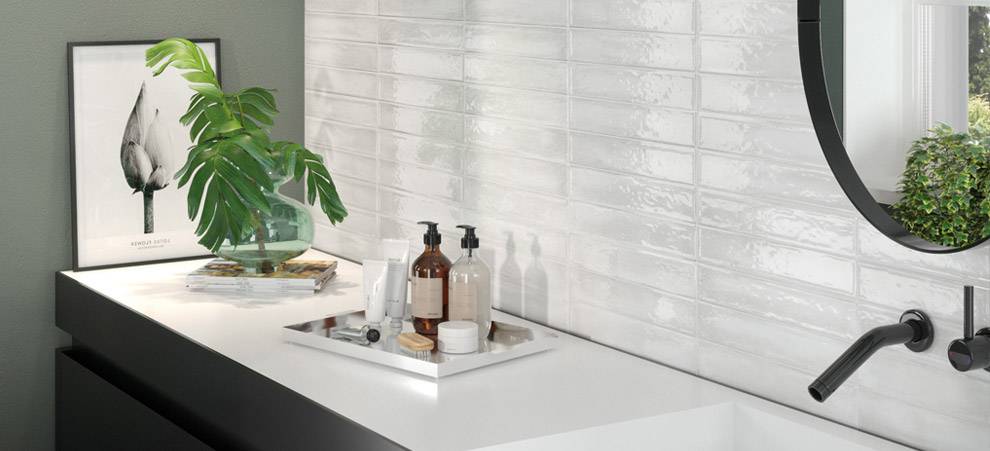 Chameleon-like stoneware
A material which has always known how to astonish and reinvent itself, keeping its intrinsic qualities intact: this is stoneware, the most eclectic solution there is.
With its extreme versatility, stoneware is one of the absolute musts of contemporary design. Thanks to the ability to faithfully reproduce other surfaces, this material is suitable for floorings and coverings in every area of the house, from the kitchen to the bathroom to external areas.
Wood, marble, stone: the special quality of stoneware is the ability to faithfully reinterpret all the aesthetic characteristics of the surfaces it is modelled on. Thanks to our always innovative technologies, we are able to offer the widest possible range of nuances and textures on tiles of different rectified sizes. Striking surfaces that guarantee unmatchable technical performances for resistant and safe floorings and coverings.
Find out about the latest developments.
The small 6.1x37 cm size in the Le Lacche collection is the starting point for giving a touch of elegance and shine also to the bathroom. The new Rondine covering adapts the tradition of majolica tiles with an extremely refined minimal touch.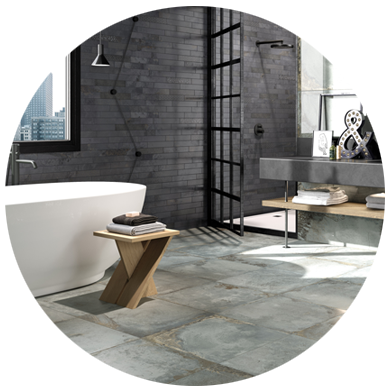 Six colourings and five sizes, including 60x120 and 20x120 in the photograph, to create an aging effect on the stoneware. With Oxyd, tiles turn into oxidised metal slabs. This collection is the ideal solution for environments that focus on contrasts, for an extremely elegant result and with an industrial-chic DNA.

Essential and urban, concrete is the ideal aesthetic solution for public and private environments with an ultra-contemporary feel. With the Murales collection the material quality of concrete comes in four neutral shades: Beige, Ice, Grey and Dark. The use of pure shades and the modern design of the large rectified sizes 60x120 and 80x80 are the distinctive feature of this line.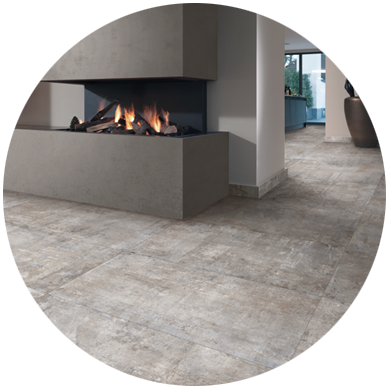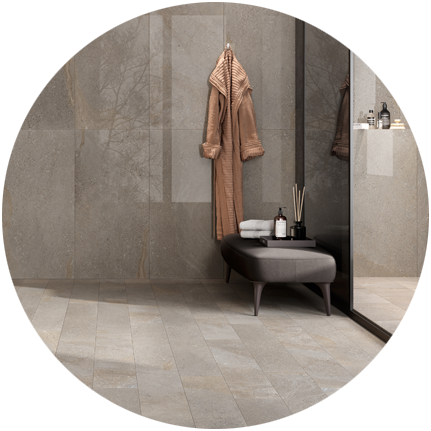 The charm of natural stone shades combines with the advantages of porcelain stoneware in the Pietra di Panama collection, giving new life to a classic icon of timeless style. Ideal for creating an elegant contrasting atmosphere with industrial or minimal furnishing.